Four fantastic days in May!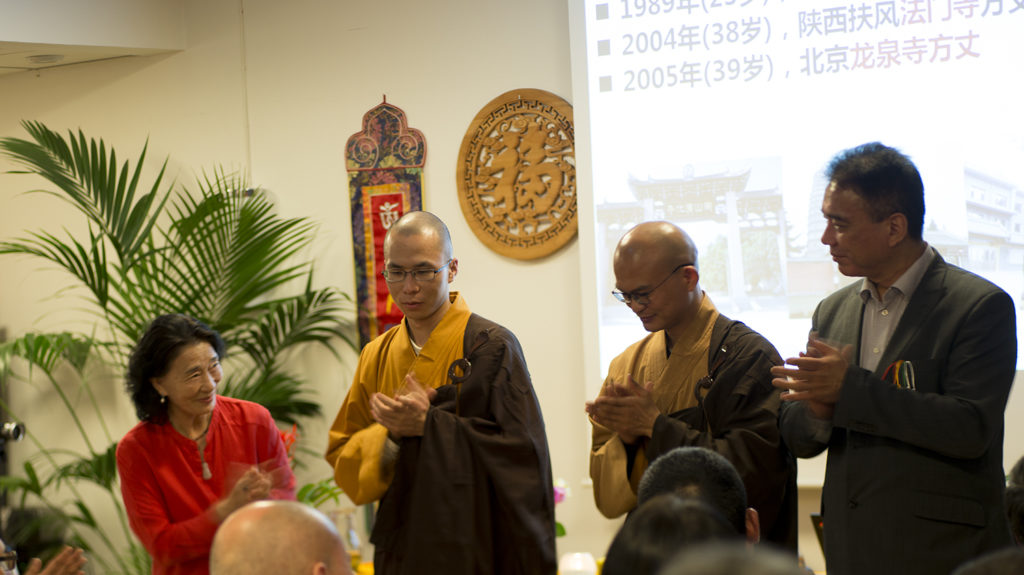 The visit of the venerable monks Xianqing and venerable Xianda of Longquan Temple and the six volunteers have gilded lives of many people. Wednesday evening's events began with all participants had a blessed gift.
Then we meditated together with a focus on the breath. The venerable Xianqing emphasizing how important it is that every day, at least for a little while, let your mind rest and go into stillness.
Then it was time for walking meditation, all stood up and put on his shoes and jacket and followed, as a lemming migration, the monks who calmly walked into the nature around Biyunakademin, all chanting a special mantra.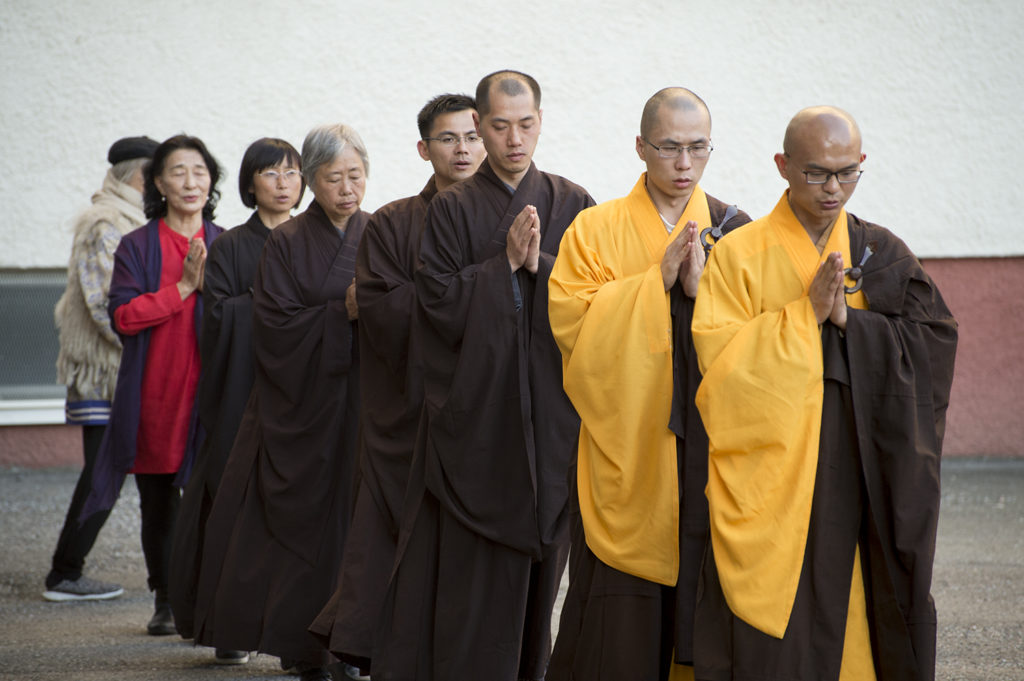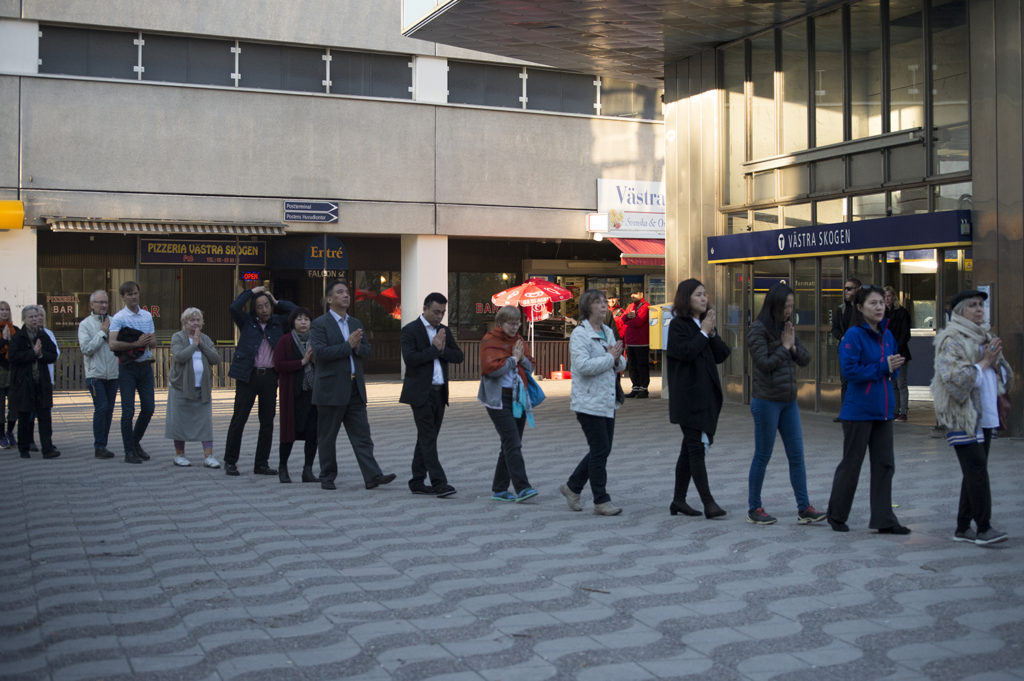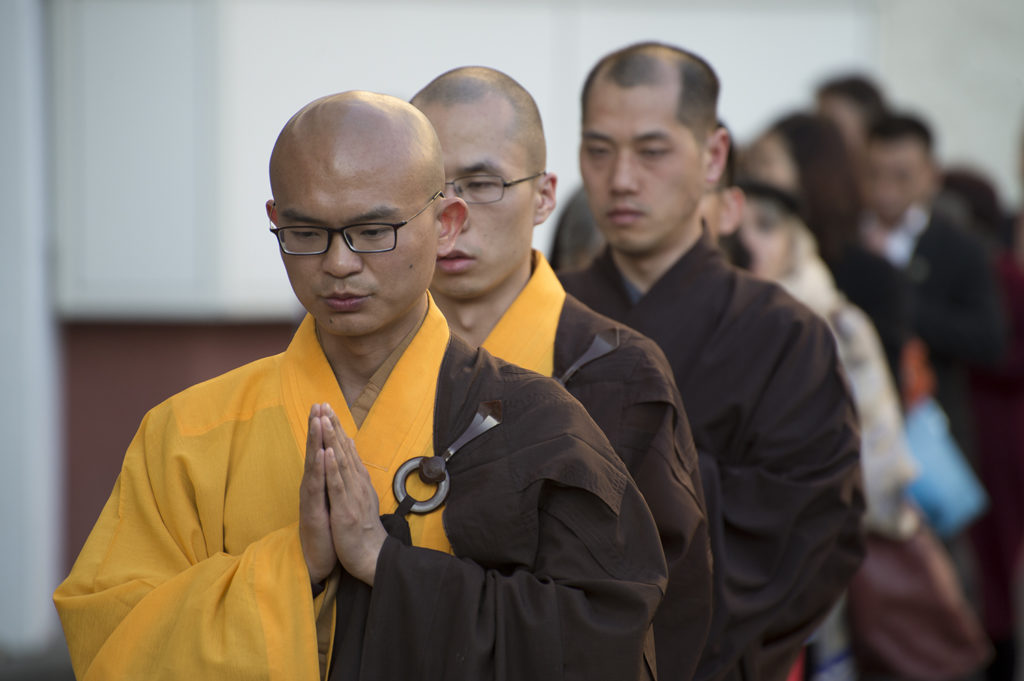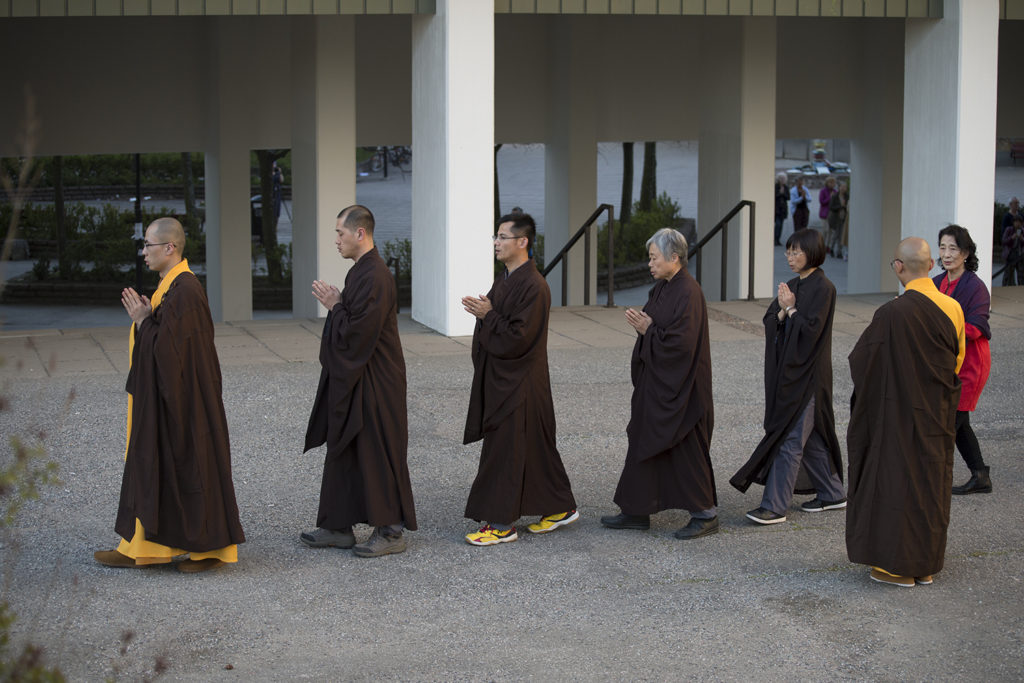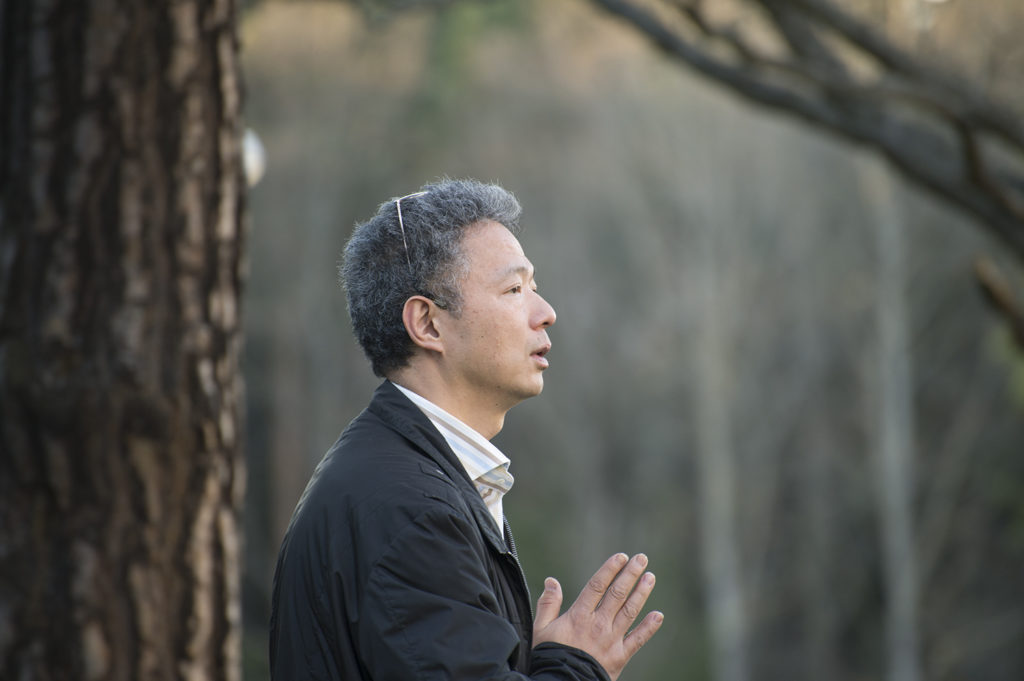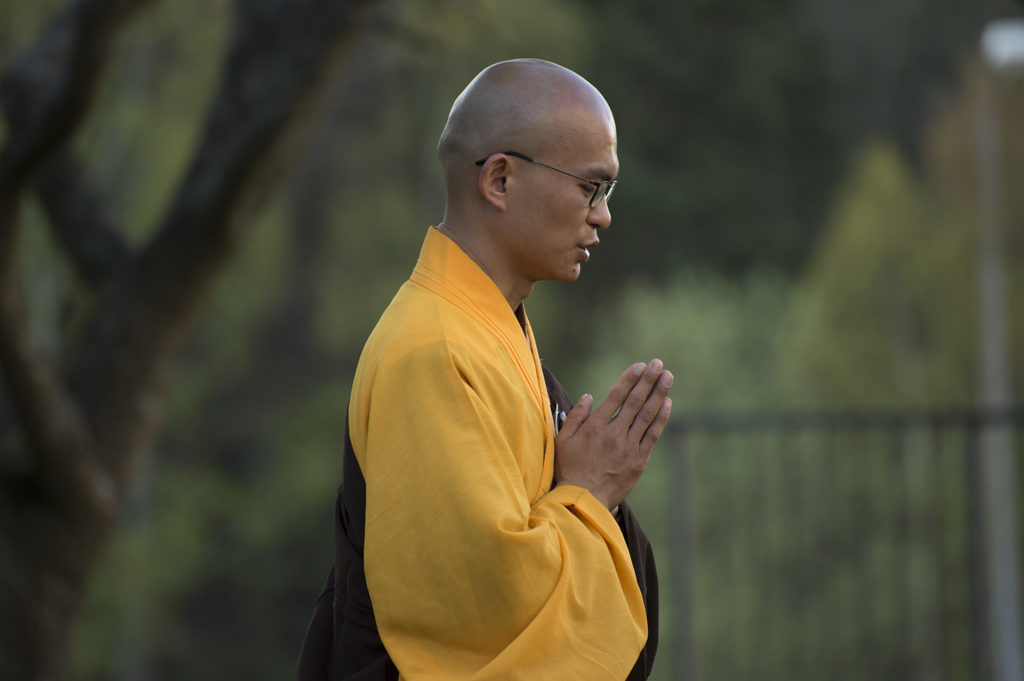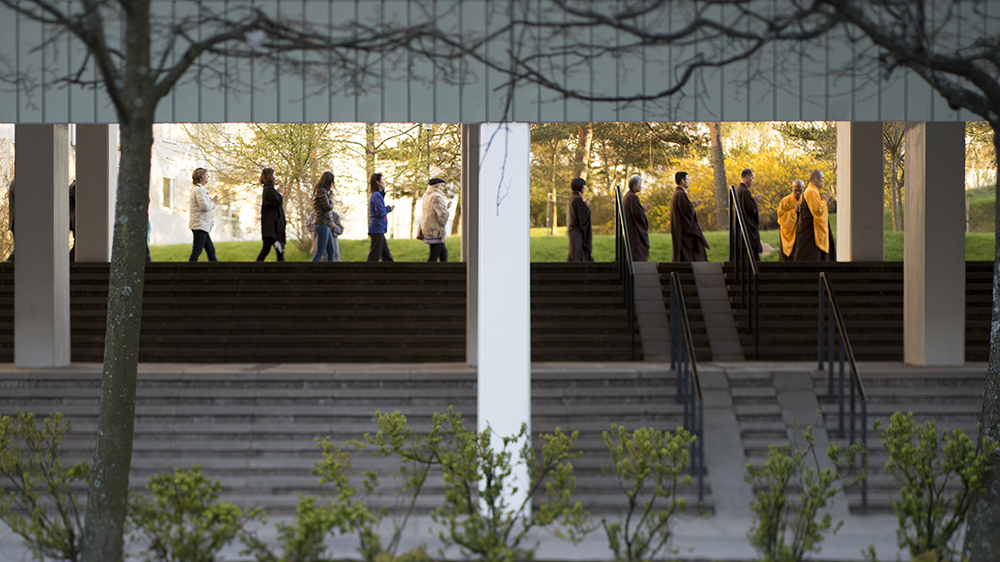 Once back in the room told the venerable Xianqing history of the Venerable Master Xuecheng who is the abbot and leads Longquan Temple. He combines Buddhist wisdom with modern technological advances. He is known as the first blogging Buddhist monk in China. There are also those that launched the sweet little donut robot Xian'er, whose purpose is to spread the Buddhist wisdom to the digitized generation. This has brought great publicity and articles have been written about the donut robot, New York Times skrev bl a "A Robot Monk Captivates China, Mixing Spirituality With Artificial Intelligence".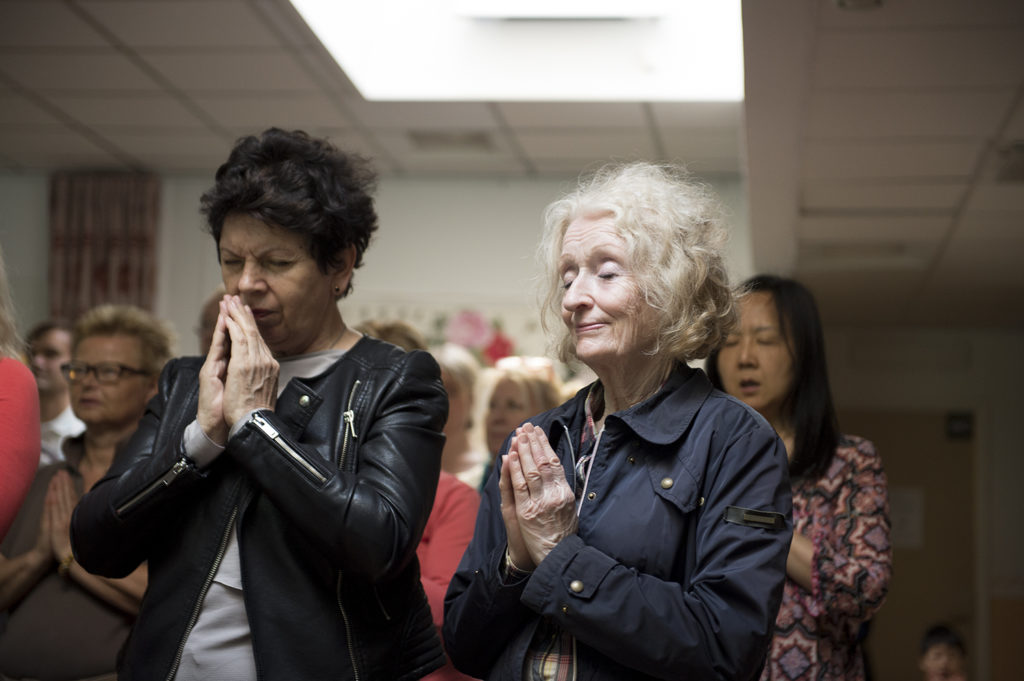 The evening ended with a question and answer session, where the venerable Xianqing responded incredibly tough questions, like for example; what is the meaning of life, in a simple way and at the same time at a deep level.
Fan Xiulan thanked the monks and their helpers for these intense, rewarding and friendships tying the days and look forward to continued cooperation between the Longquan Temple and Biyunakademin.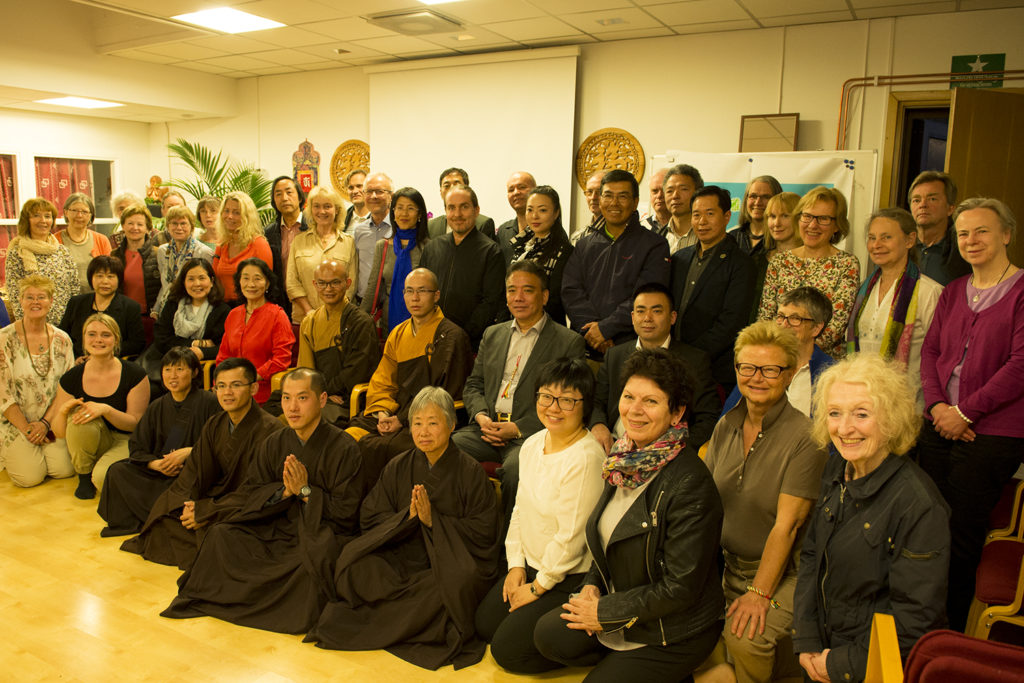 western forest, the 6 May 2016
Text: Maud Simmingskiöld
Photo: Karin Lindén, Lars Johansson