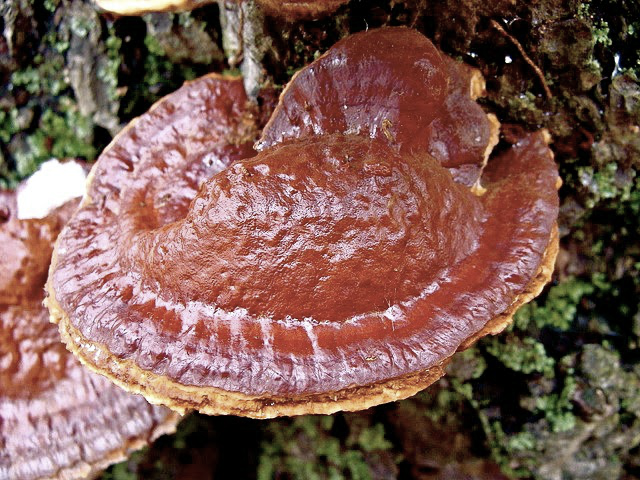 Ganoderma Lucidum, kallas 'Longlife' i Biyunakademins butik på grund av dess hälsofrämjande egenskaper.
1, Ganoderma lucidum är en läkande ört som stärker hjärta, lunga, lever, mjälte och njure. Den kan lugna sinnet, främja qi- och blodcirkulation samt matsmältning. Motverkar trötthet, hjärtklappning, sömnlöshet, yrsel, kronisk hosta, astma och dålig aptit.
2, Ganoderma innehåller "germanium", which increases the body's absorption of oxygen in the blood with 1,5 times. It promotes the metabolism and can delay the effects of aging, and the skin's ability to repair itself. This can prevent a variety of chronic diseases caused by lack of blood. Ganoderma contains organic germanium can induce the body to produce and activate NK cells involved in the immune system.
3, Ganoderma lucidum has anti- tumor effect, antiinflammatory and analgesic. Mushroom pores can stop bleeding, seems detoxifying and has a lot of antioxidants.