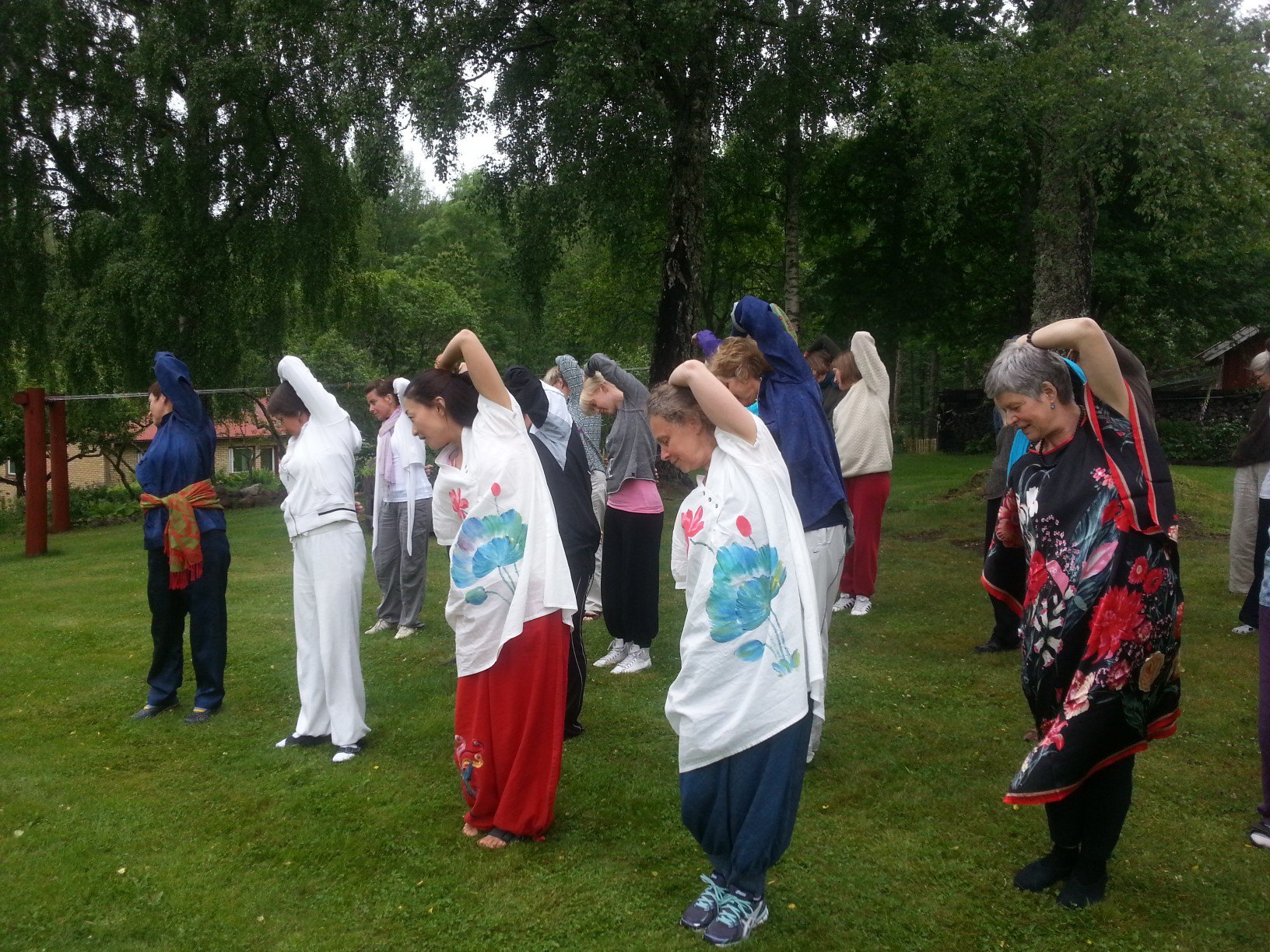 24/9, 25/9, 2/10 2019 pM 18-20.30
Öppen för alla kvinnor

New Woman method with energy from the sky and ground, song of the heart and powerful mantras.

Grandmaster Fan Xiulan har under 30 år förmedlat kunskaperna om kvinnans metod till ca 6000 kvinnor i olika länder. Hon har nu satt samman nya metoder med energier från himmel och jord som hon vill ge som gåva till kvinnor för att hjälpa deras hälsa.

Nya Kvinnans metod innehåller hemliga punkter i kroppen för att bli ung och vacker, stark, glad och lycklig och hjälper hormonbalansen. new still, and exercises lying in motion.
• Mat som medicin.
• Nya energier och gamla kunskaper från essensen av den kinesiska medicinen.

Träna 30 min/dag utomhus, i sängen etc som kan hjälpa dig snabbt. Daglig träning kan öppna din visdom, förstå din väg och du kan hjälpa din familj. Om kvinnan är lycklig så är hela familjen lycklig.

Kvinnans metod är en kraftfull träningsmetod med flera syften: inner beauty, good hormone balance, att motverka kvinnoproblem och klimakteriebesvär m.m. Genom koncentrationen, visualizations, självmassage och stillsamma, kontemplativa rörelser tillförs kroppen och sinnet livskraft och ro.

Actually, it is not difficult, when you know that the method is, is genuine and works. An important key is to truly love yourself, his soul and his body. This work begins with you constantly harboring positive thoughts, you each day in meditation put yourself in a quiet, beautiful and youthful state.
När du befinner dig i detta underbara tillstånd skapar du förutsättningar för något magiskt öppnas upp inuti dig. from energi kan få kontakt med de hemliga djup som finns i din kropp och själ.
När du öppnat upp för denna fantastiska transformation blir du ett med naturen. I detta naturliga tillstånd där du återtagit kontakten med ditt medvetna energifält inser du vem du är och alltid har varit, which is a thousand years of unity.

Previous knowledge: No

Time: Tis 24/9, US 25/9, US 2/10 pM 18-20.30

Taken: 1 900 kr. (100 kr rabatt för medlemmar i Biyunföreningen Gröna Draken eller Biyunakademins Hälsocenter 2019, 300 kr rabatt för pensionärer. Half the cost at repetition.
The discounts cannot be combined.

Place: Biyun Academy, Stockholm,Johan Enberg way 20, 171 61
Solna. T-western woods. 50 m straight out from the tube end.