15-17 August 2014
And, where do I begin, or rather, how I describe experiences that really can not describe in words?
I want to start by saying what you experience on a retreat is highly individual. The retreat is what you choose to make it. Failure to turn off the thinking and go into the silence and the emptiness can reap the delicious fruits. Unfortunately reverts to many times to various thoughts. The moments of inner peace, as the soul longs, absent.
Fan Xiulan said that the purpose of the retreat was to shut down the left hemisphere and open up the right brain, to achieve a state of emptiness where the soul was given the opportunity to shine brightly as a shining torch.
What you experience, is as said individual, however, the participants' intentions and energy fields that together make up a large, radiant energy field in the meditation room, it is about how to harmonize with each other. For it was no coincidence that it was we who took part. It had been our souls decided a long time ago.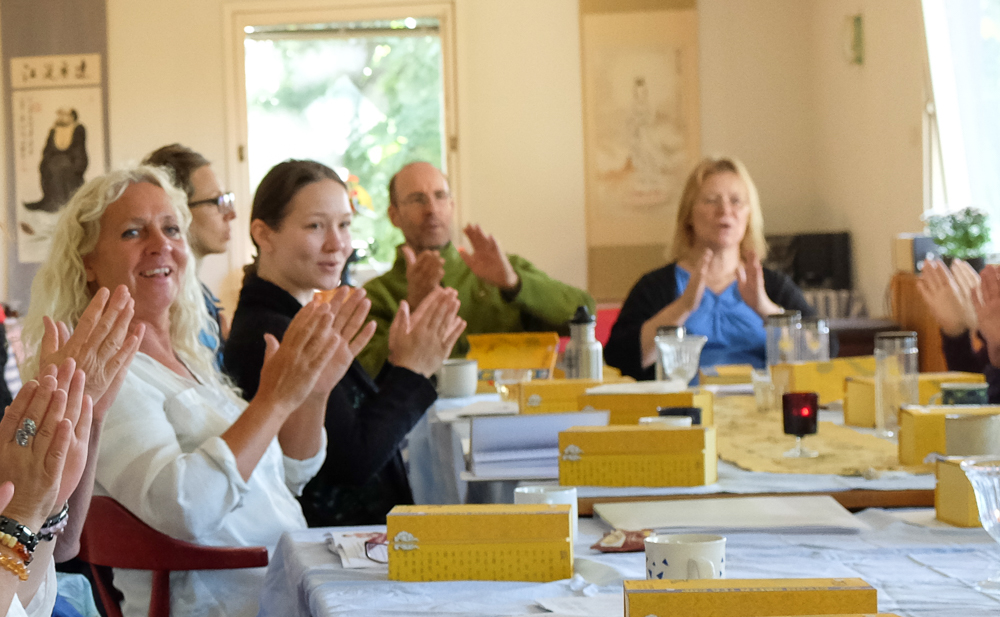 A shining example of communal harmony was Fan Xiulan and her reinvention interpreter Annika Wirén. Accompanying each other very well. Although Annika sometimes not entirely home-home in the Fan Xiulan ideas, translated Annika excellent because she is proficient in both Chinese and Swedish language. She took care to understand and interpret correctly, Sometimes when needed, she asked additional questions to the Fan Xiulan.
A very important part of the retreat is silence and stillness. In everyday life of Roses our five senses with impressions, which our ego loves. In the meditation room were ordained total silence except Fan Xiulan lectured. In other areas of the house, if the call was necessary, we would talk in small letters.
And, you who know me, know that silence is not exactly my strongest side. I have a big ego that demands attention. It took vigorous action to silence my ego and keep your mouth closed. Did I succeed? Not fully. When I was appointed to manage the sale of Biyun College's great products, felt my ego that I actually did answer my fellow students' questions and even tell when I felt something necklace or tunic took extra good at his friend who tried.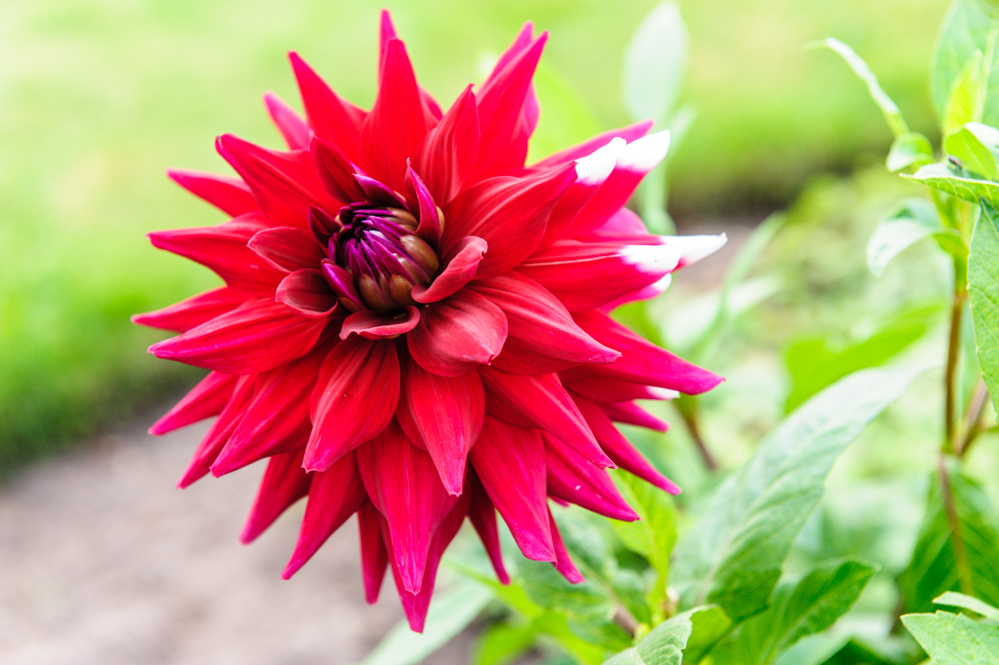 Men, those moments when I was able to relax completely, was fulfilled by my inner light and then went into the void, well then luck was complete. It happened to me twice and it was so strong that I did not want to return to my body, and the "normal" life. Will come back on this later.
Much of the time we devoted ourselves to still practices or deep meditation. Fan Xiulan taught different methods, including how we would visualize a rose in our heart and visualize, see in front of us with our inner eye, how we had a brilliant golden yellow sun in the navel.
An important factor to give the body the chance to relax is to provide the healthy food, which does not weigh down the energy or charged to the digestive system. To everyone's delight Fan Xiulan had managed to engage his son's mother-Lao Wo to cook. Tell master chef! Why eating file and sandwich for breakfast when she cooked another much more healthy and tasteful food? Then I also realized how my ego tried to steer me to always eat the breakfast I usually do, instead of trying something new. The ego lost the fight. Lao Wo offered one exciting right after the other and always composed of the colors yellow, green, black and red, so meals were a delight for both the eye and the palate.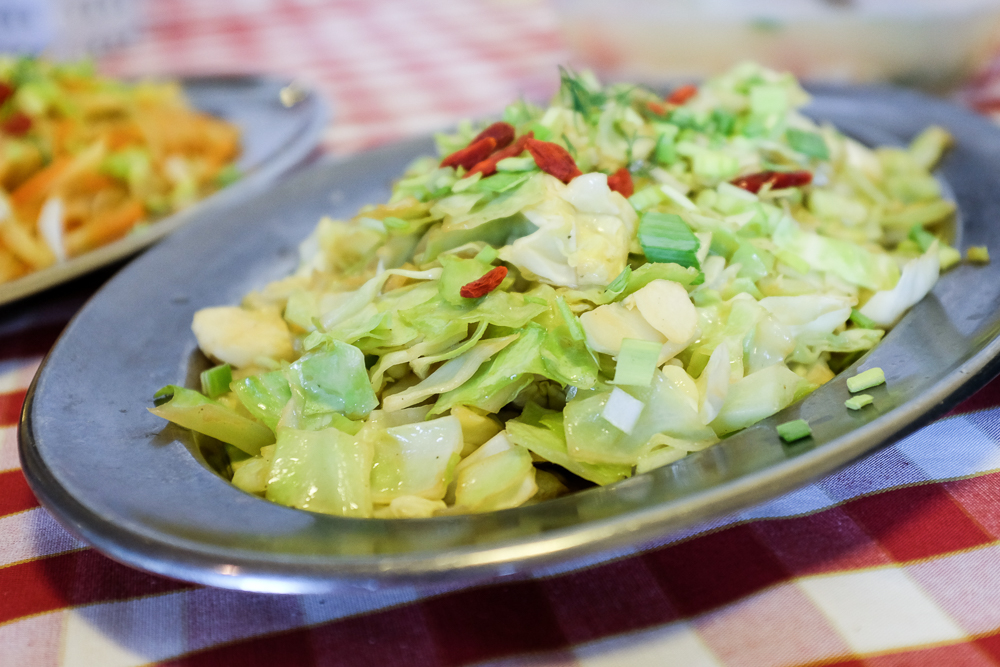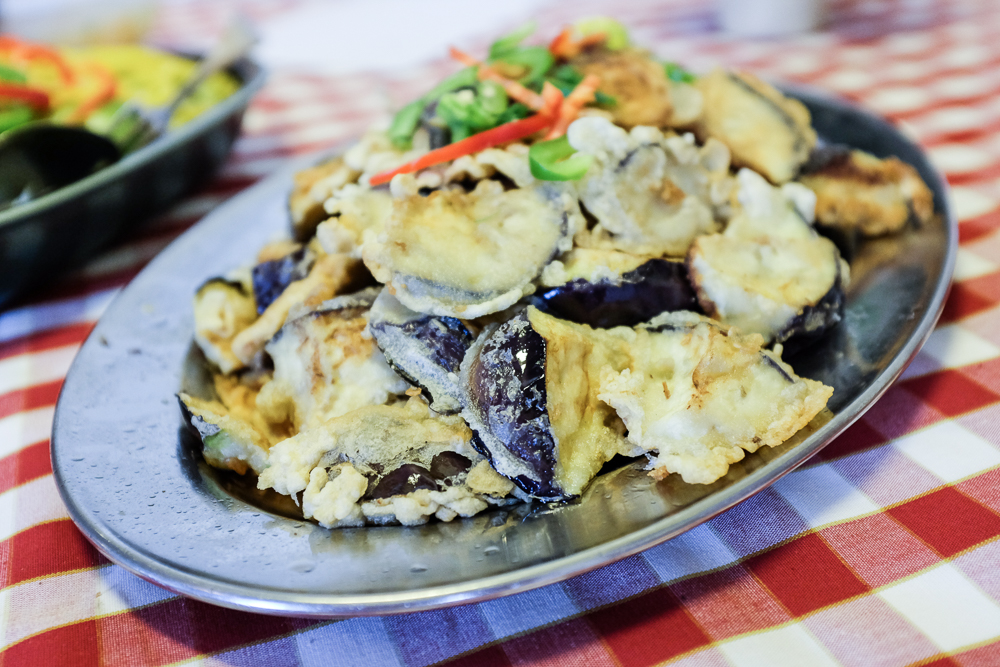 What rejoiced my heart much was the broad willingness all had to help. I do not think there were so many people on Örbyhus simultaneously with full board. That meant of course many tasks, though it never became burdensome for the simple reason that everyone stood up and helped. Some were breakfast attendants, while others helped to pick up and clear the table at lunch and dinners. At this selfless helpful, I think, a characteristic of most practitioners in the Biyun method. So that one's intention is to please and help others, not greedy eyes of servants, without awareness that helpful receive one's own heart to radiate even more.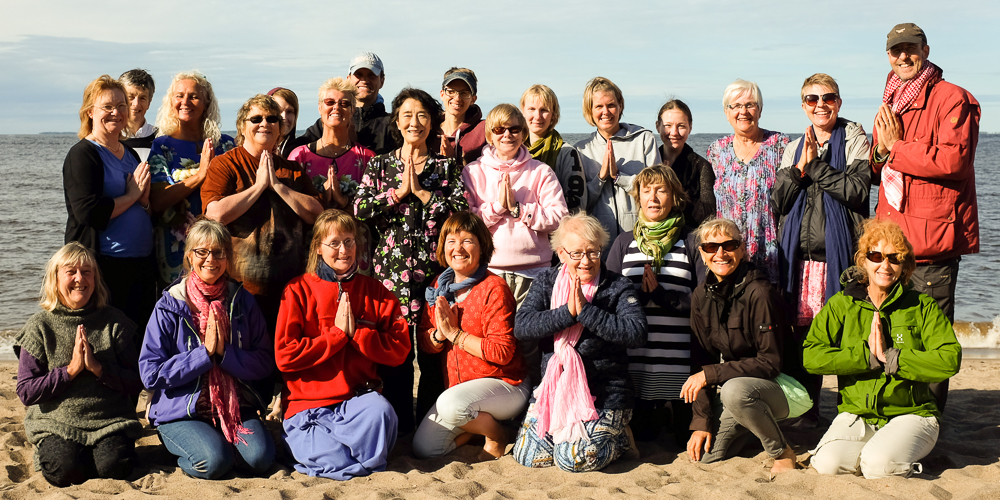 Fan Xiulan is a great teacher. She led the retreat was my decision to participate. I have participated in many courses she stayed over the years, yet she continues to surprise me. As when she on Saturday pulled off the whole group to a lovely expansive beach by the sea, Rullsand I think the place is called. The sun shone warmly on us from a clear blue sky where we sat in a circle and Fan Xiulan gave us wise and practical health advice, as clapping relatively hard at eight different sites on the body in order to clear out toxins and waste products from the body. Or when she was Sunday afternoon, himself deeply moved, told us why we should avoid eating meat, because the slaughtered animal soul, in fact, can be our grandmother's soul, which was not a dry eye among the participants.
The golden experiences I received at the end of the retreat. Here I would like to congratulate those of my classmates who were more insightful than I and who attended five days. Self, I chose three day retreat, which in retrospect, proved to be too short. It takes a while to lose laps, enter the silence and reach true inner peace.
Saturday evening, we finished with common practice in the meditation room and method to visualize the sun in the navel. I already knew before we started that I would be warm, so I sat grips with his legs crossed, wearing only linen and my sweatpants. I went through the steps Fan Xiulan taught us and I was embraced by a stunningly beautiful light with incredible warmth and then "disappeared" I. Do not know how long I sat like that, but when I search for the three collections patted me awake, I discovered that all my classmates left the meditation hall and I was the last one left in the room. What I saw and heard will remain my secret. Can say that the energy in the room vibrated with love, light and joy.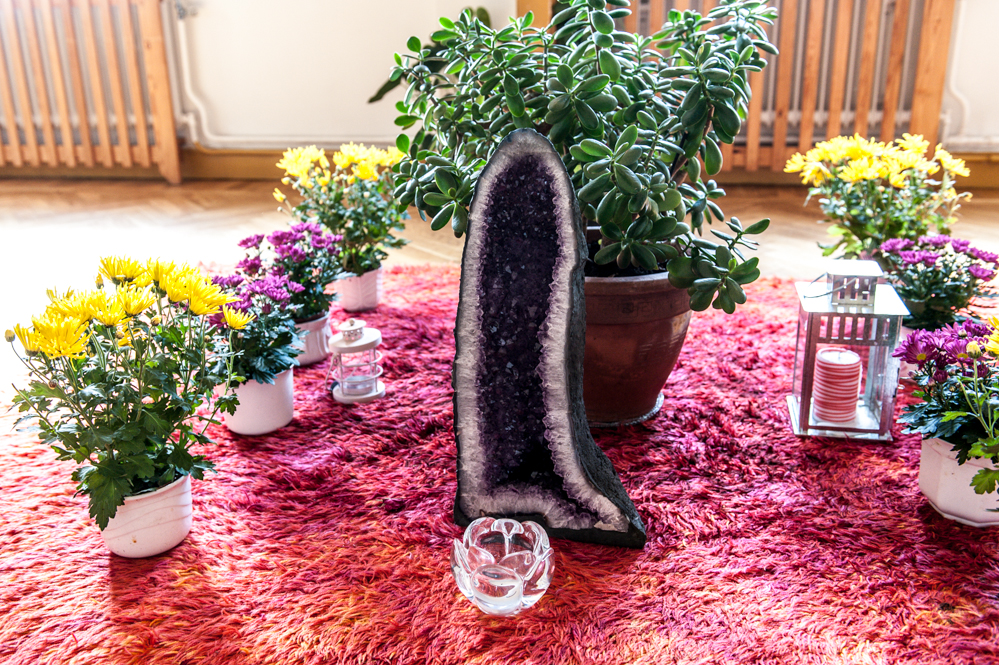 The second amazing experience occurred Sunday after lunch, again in the meditation room when I did the exercise with the rose. I moved quickly to my grandmother's garden where I played as a child. My grandmother had the ability to talk to fairies and other natural creatures as her flowers blossomed and vegetables, fruit and nut bar abundant fruit. Above all smelled her roses wonderful good. The scent I sensed when I visualized the rose in my heart. After a while, met throughout the room light, then expanded light to Örbyhus, to Sweden, indeed, the entire mother earth filled with light. It was a magnificent pillar of light that arose in the universe, from our meditation in Örbyhus. I did not want to come back but stay in the light, but it was impossible for the ...!
As usual, wanted Fan Xiulan we talked about our experiences and Esbjorn, who sat on my one side, told me that he was also known by the light and inside his head heard me say that I wanted to stay and not come back. We are all connected, I thought.
When I started working the day before yesterday, it was full speed - unconscious. We will recruit 10 people, and I am responsible for everything to work in practice as they begin. Normally, I'd behaved like a scalded rat, but I have kept my calm of the retreat. So I do not run in the hallway without proceeding forward. Above all, I carry with me the shining torch that was lit in my mind. I know that awareness, focus, thought and intention is what matters. I have all knowledge, wisdom, love and understanding in me. When things heat up in everyday life, the only thing I need to do is to slowly close your eyes, take three deep breaths, visualize some of the most beautiful experiences I had during the retreat, then I am "home" and all is well.
Life is wonderful, thanks all dear students, it was very nice and rewarding to get to know you. I hope we'll meet again. I will feel good well into the autumn and also be well equipped for the challenges life presents to me.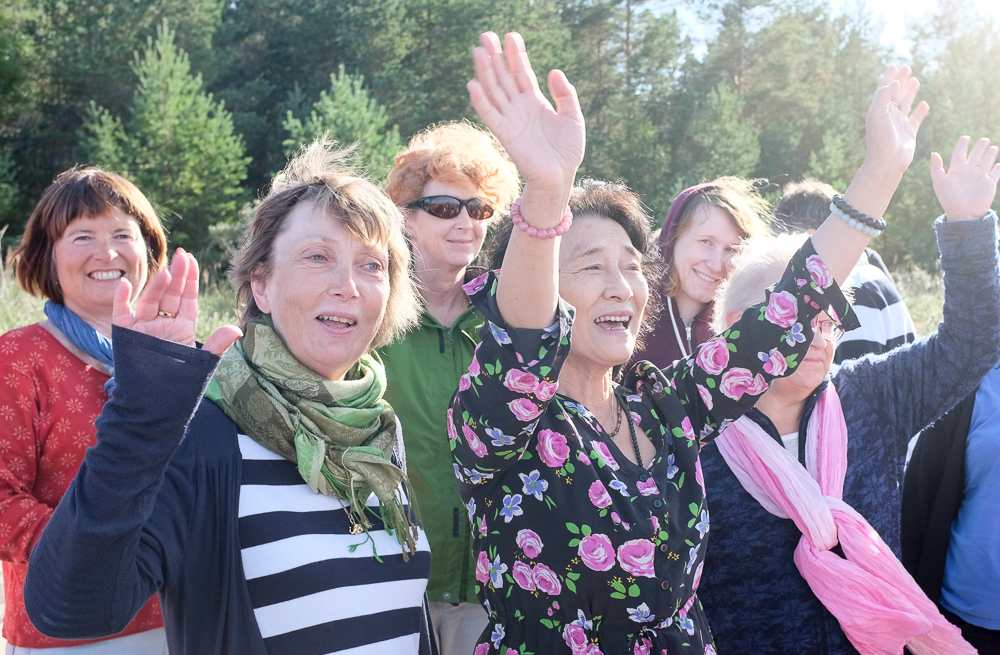 Do you have something to look forward, bring res- and äventyrslustan within you? Fan Xiulan gave me, who stayed in Cusco, commissioned to investigate the possibilities to organize a group trip to Peru, and in a visit to Sun Island in Lake Titicaca, the world's highest lake on 4000 meters. It is one of the seven power points Fan Xiulan told about. Mitt tips, do like me and start saving now, when you give yourself the chance of a fantastic trip to South America, hopefully autumn 2015.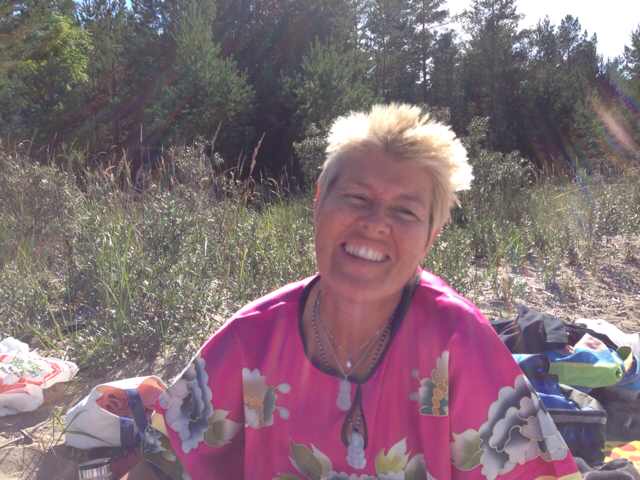 Maud Simmingskiöld