Welcome to Biyunakademins summer camp on Sånga-Saby, one four-star ekohotell with its stunning natural surroundings 2,5 mil from Stockholm. This will be one of the summer highlights! Bring your loved ones to a weekend of relaxation and wellness activities.
The theme of this year's training camp: The light returns - Methods of Inner Power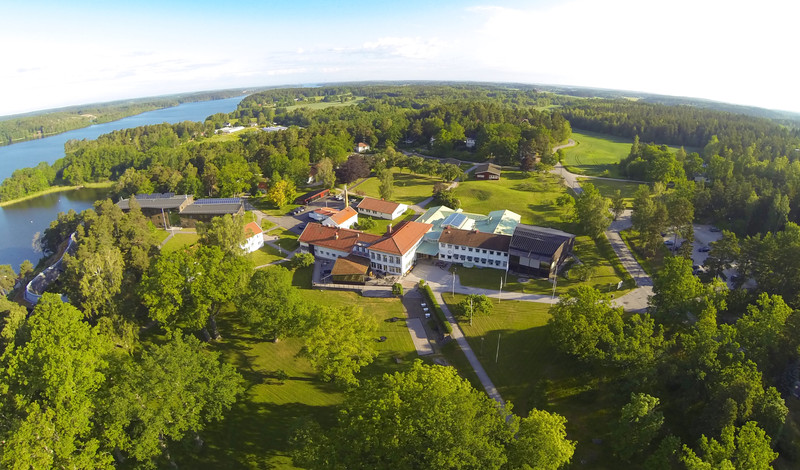 After succen with " conscious calm – The Philosopher meeting" Our summer camp 2015 Going forward on this together with: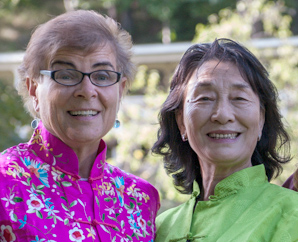 Fan Xiulan - expert and founder of Biyunmetoderna.
Anna Bornstein - writer and journalist, with special interest in existential questions and depth psychology. She has extensive experience of meditation and meditation teaching. She is the initiator of the Dream of the Good, that weaves in calm moments in preschool and school everyday.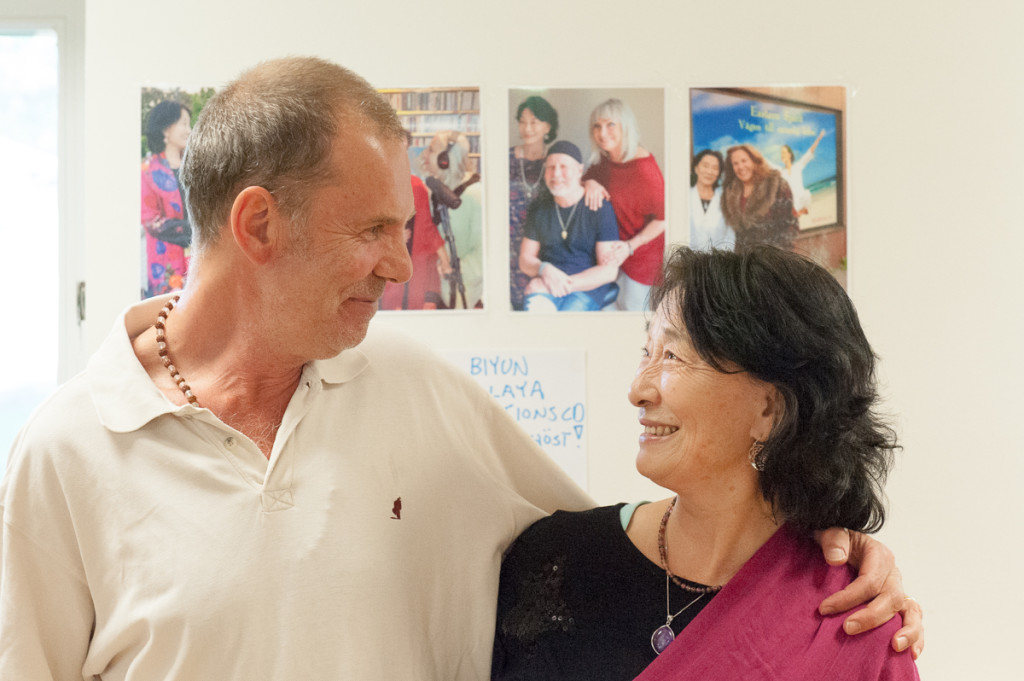 Michael Karlholm – founder of the network "spread the word", an inspirer who studied with a great number of spiritual teachers and long arrange visits of many internationally renowned teacher of personal development to Sweden.
Plus several prominent guest lecturers!
Grandmaster Fan Xiulan, with the assistance of the guests walk us through silence, motion exercises, lectures on health and quality of life in Biyunmetodernas characters. A weekend dedicated to relaxation, mini retreat and recovery.
We raise our powerful life energy during these two days.
PROGRAM: Saturday at 10 – 20, Sunday at 9.00 – 16.00
Biyun method founder Fan Xiulan: lectures interspersed with training on the theme "The light returns – methods of internal force ".
Fan Xiulan make a transmission to all participants.
Social hour with music and song, and finally stillness practice.
Opportunity for training Delfin power and water meditation in the wonderful basin.
Morning Exercise outdoors (weather permitting).
Workshops with gästlärare on theme "The light returns – methods of internal force".
PLACE: Sånga-Saby Ekerö See website for more info http://www.sanga-saby.se/ , Images. The hotel is about 2,5 mil from central Stockholm. Bus available from Brommaplan in Stockholm. See more here about how to get there.
PROGRAMTIDER: Saturday through Sunday 2-3/7
Saturday: 10.00 – 20.00
Sunday: 9.00 – 16.00
PRICE: 1 500 NZ in course fees (excluding accommodation and meals will be).
1 200 SEK for seniors and for young people (t.o.m. 25 år).
Price for accommodation and food Saturday lunch - Sunday lunch: 2150 SEK in high-class single room(regular price 3315 kr) 1950 del i dubbelrum(regular price: 2852), first come first served principle applies.
NOTICE:
Pay the course fee on pg: 601 87 34-1 to Biyunakademin and name, adress, phone nr, ev. email address, the training camp 2-3 July on Sånga-Saby.
NOTIFICATION URGENT! The earlier notification, the more secure the involvement and lodging place. Late registration contact: Göran Jakobssongoran.jakobsson@biyun.se 070-712 24 64 or Biyunakademin: 08-526 94 111.
BOARD AND LODGING: Booked and paid to Sanga-Saby latest 27/5 . Phone 08-560 480 00.
Sign inkl. full board Saturday morning - Sunday lunch: 2150 SEK in single room 1950 SEK / person in a double room.
In our training package(Kost o Log) includes: alla måltider fr.o.m. lunch Saturday 2/7 – lunch Sunday 3/7 incl. refreshments Saturday e.m. and Sunday .f.m. All meals are first class with locally produced quality food at the hotel restaurant. Sign if you do not eat eggs, gluten, lactose, etc..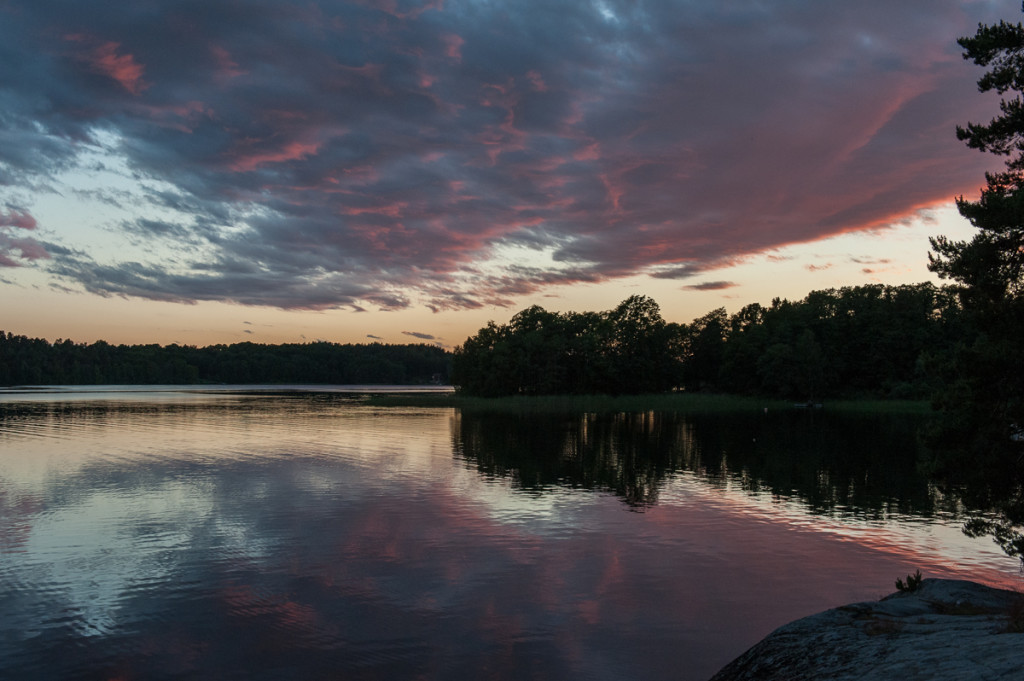 Overnight guests have at certain times free access to gym, sauna and pool, which is absolutely wonderful right on the water with views of the sea and the pool in sea level!
For those who do not live on Sånga-Saby pay a mandatory conference fee under any of the following 2 alternative:
1) Saturday lunch, afternoon tea & 3 course dinner. Sunday morning coffee & lunch: 1300 kr
2) Saturday lunch & afternoon tea. Sunday Morning Coffee & lunch:750 kr
You book directly to Sanga-Saby on phone 08-560 480 00.
CANCELLATION CONDITIONS: Cancellation of the training camp can be made until 7 days before arrival, then you get back the course fee minus 300 kr for registration fee.
Cancellation of meals and accommodation are made directly to Sanga-Saby. Their conditions are:
Until 4 weeks before summer camp – free
Until 2 weeks before summer camp – 75 % of the cost charged (d.v.s. you get 25 % back)
Later than 2 Weeks before the event – no refund of the cost of food and lodging.
Contact: info@biyun.se, tel 08-526 94 111, 070-712 24 64.
Welcome to a wonderful wellness weekend!
Biyunföreningen Green Dragon and Biyunakademin