Welcome to Österåsen Health Spa with its stunning and powerful surroundings, for one of the summer highlights! Bring your family, family and friends to a weekend of exciting health activities.
There are still places left if you want to sign up.
Grandmaster Fan Xiulan, with the assistance of his staff guide us through movement training, demonstrations, lectures on health and quality of life with the help Biyunmetodernas. No purely retreat but some activities we do in silence.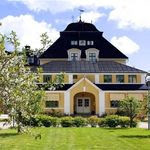 Officially starting camp on Saturday with Fan Xiulan teaching, but we offer togethers and activities from the Friday dinner. The price is the same for food and accommodation, and you can choose when you want to come. It's fine to come already on Friday afternoon from the clock 15.00, then Carolin Eriksson and Håkan Johanson is in place and receives. Österåsen officially closed, so there is no staff on site (except those who cook the food), but it also means that we have full health home exclusively for ourselves! Including the hot water pool with 35-degree water, fantastically beautiful walking paths, minigolfbana, gym, walking sticks and assorted variety of outdoor games. You choose what you want to participate in the activities and if you arrive on Friday or Saturday.
PROGRAM: Friday dinner at 17- 18 on Friday 11/7.
After that, we offer water meditation in the wonderful hot water basin so that everyone can relax and settle for an outward journey. Since mys, evening tea and collection of stillness by the fire outdoors. Saturday and
Sunday morning, you can choose to train Delfin Power of the hot water pool or work out in the gym hall / out on the lawn.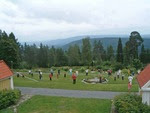 • Saturday morning 10-12 Biyun method is founder Fan Xiulan lectures interspersed with training on the theme "How can I become my own master".
• Saturday afternoon we make an excursion to Näsåker which is one of Sweden's largest power sites and rock art sites, with the ancient Stone Age settlement at rapids, Fan Xiulan which makes a transmission to all participants.
• Saturday evening social gathering with music and song, and finally silence the exercise by the fire.
• Sunday 9-12 "How do we tame our ego" and "My own inner retreat how I become more in balance with myself".
• Sunday afternoon 13.30-15.30 Workshops on the theme of women's and men's health. Try on the woman's methods and the world premiere of Man's practices, and many other exciting activities!
• Tea and completed 15.30-16.
PLACE: Österåsen Health, outside Sollefteå. See website for more info, Images. Health is located about 10 km from Sollefteå and Långsele. Unit price available on the taxi from these localities with 260 kr for bil.
PROGRAMTIDER: Saturday through Sunday 12-13/7
Saturday: 10.00 – 20.00
Sunday: 9.00 – 16.00
PRICE: 1 500 SEK excluding accommodation and meals.
900 SEK for seniors and for young people (t.o.m. 25 år).
Price for accommodation and food Friday dinner - Sunday lunch: 2100 incl sheets and utstädning in double. The same price in a limited number of single rooms, where the first come first served principle applies.
NOTICE: Pay 300 SEK in the notification fee
on pg: 601 87 34-1 to name Biyunakademinange, adress, phone nr, ev. email address, the training camp 11-13 July in East Ridge. NOTIFICATION URGENT! The earlier notification, the more secure the involvement and lodging place. Late registration contact: Göran Jakobsson goran.jakobsson@tkmlasse.com/biyundev 070-712 24 64 or Biyunakademin: 08-526 94 111.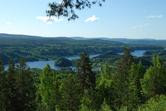 BOARD AND LODGING: Booked on Österåsen Health who sends an invoice. Phone 0620- 57300 Monday- Friday 7.30-16 t o m 30/6
• Our training camp package includes all meals fr.o.m. Friday dinner 11/7 – lunch Sunday 13/7. All meals are first class vegetarian food and eggs. Sign if you do not eat eggs, gluten, lactose.
Sign inkl. full board Friday noon - Sunday
lunch: 2100 kr. Single subject to availability else in double room.
For those who do not live on Österåsen it costs a so-called. dagkonferens 790 SEK which includes meals for the whole weekend.
CANCELLATION CONDITIONS: Cancellation of the training camp could be done 300 kr (anm.avgiften) until 7 days before arrival. Then charged a fee of 50% of the canceled amount to 1 days before. cancellation 1 days before or later charged with 100% of the canceled amount. Cancellation must be made to Biyunakademin and applies when it has been confirmed. Cancellation of meals and accommodation are made directly to Österåsen and their conditions apply.
Contact: info@tkmlasse.com/biyundev, tel 08-526 94 111, 070-712 24 64, Carolin Eriksson in Sundsvall: tel 072-529 02 22
Welcome to a wonderful wellness weekend!
Biyunföreningen Green Dragon and Biyun Academy