You are very welcome to participate in Delfinkraftens Grundkurs (and teacher Part 1) during Thursday evenings in September. The clock 18.00-20.30 THIS.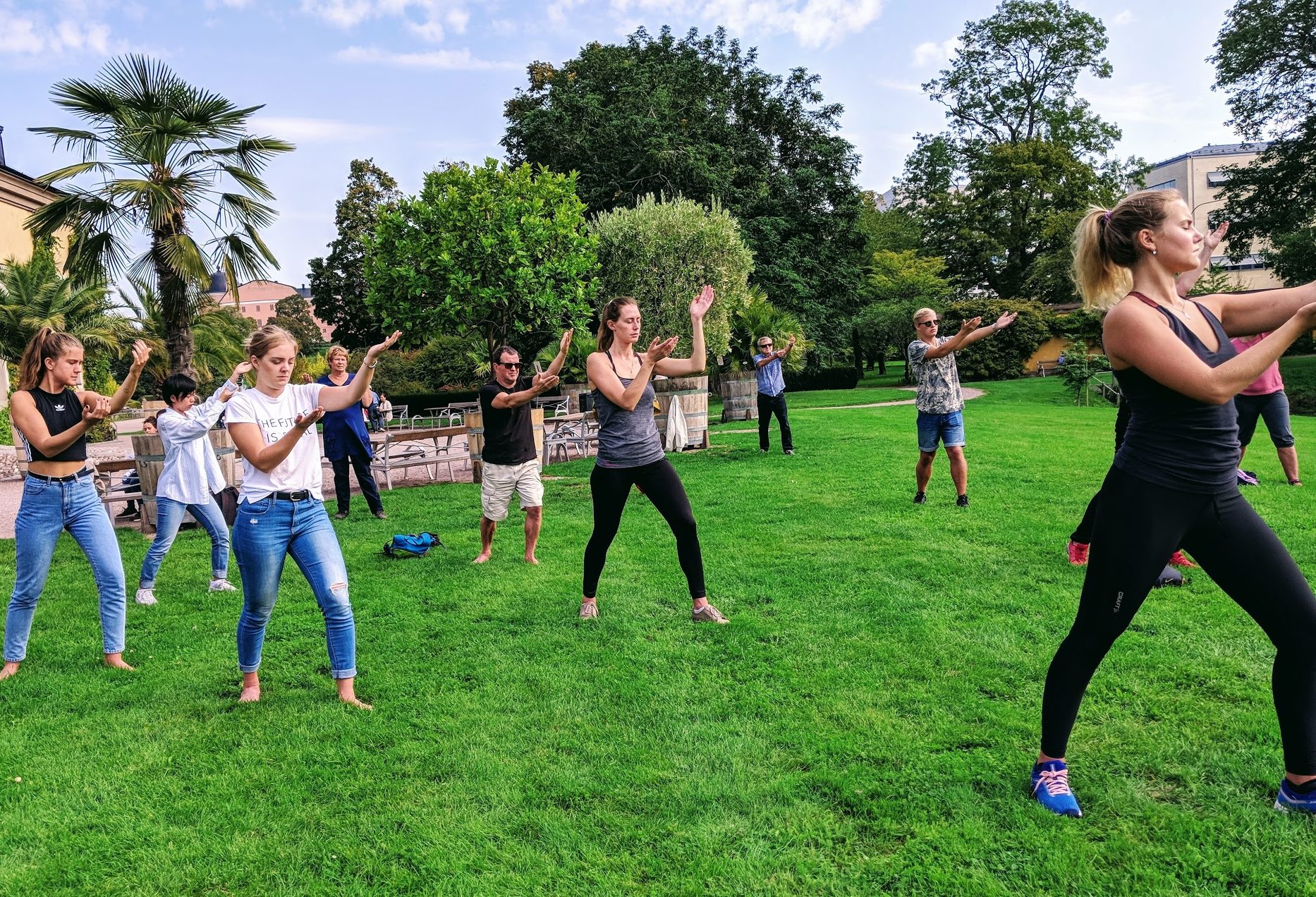 If you register for the course before September 1st, you will receive 35% discount on the course fee! click "Got a code?" and enter the code "Delfin2020" then click "Update the amount", then the price changes from 1500 SEK more 975 SEK!
Register for the online course by paying for the course via
this link
and send an email (from the same email that you enter when paying) to info@biyun.se with your name, address and telephone number.
read here for general information about our online courses.
Below is more about what Dolphin Power's method is:
In the Biyuna Academy's method Dolphin Power, we want to teach students to imitate the dolphins' outstanding life ability. Dolphins are considered one of the smartest and most powerful animals that live in the oceans. Through the method of dolphin power, we open ourselves to their magical inspiration, wisdom, kindness and incredibly powerful energy.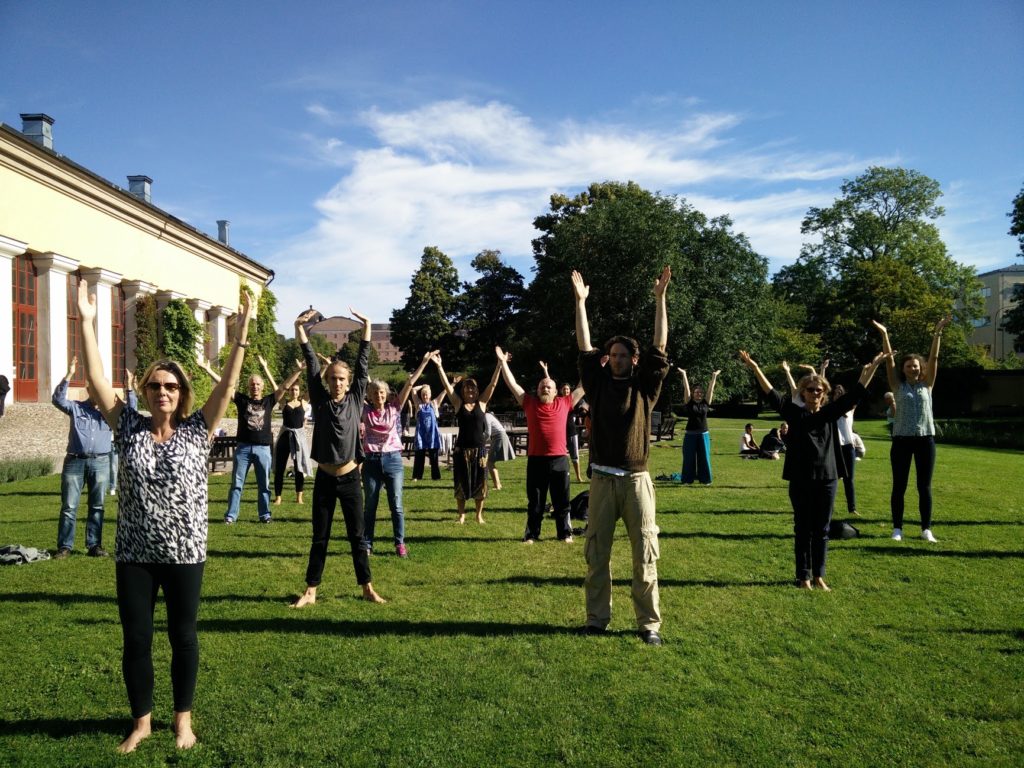 In the method, students learn to imitate how dolphins jump, dives and spins around like in a dance. These slow wonderful movements are gentle on the body and provide both energy and increased defensive power.
An important part of the method is to practice the movements in harmony with beautiful Chinese classical music and sound from dolphins. This combination during the training process gives students powerful sound wave vibration frequency and a feeling of going into a very high energy and experiencing how to merge with the sea and the world.
The vibrating waves of beautiful classical Chinese melody, the natural frequency sound waves from the ocean waves and the sound of dolphins will bring the students into the sea energy field and bring love and happiness to the students' hearts.
The method of dolphin power is simple and easy to learn. It is suitable for people of all ages. It quickly provides good health effects, such as relieving fatigue and stress and is an excellent way to balance body and soul. Above all, it helps students improve their immune system.
Biyunakakdemin, which focuses on teaching methods in traditional Chinese medicine, collaborates with Örebro University. We compiled courses for nursing- and healthcare professionals. Because the effects are so obvious, the students paid more attention to it!
The dolphin power method is a very effective and popular health method that is practiced by many people in Sweden, Norway, USA with several countries.
Effects of daily training of the dolphin force method
– Improves the immune system
– Relieves fatigue, voltage, depression and all types of pain
– The method is particularly suitable for cold regions in northern Europe that have insufficient sunlight.
– Love and light in the heart.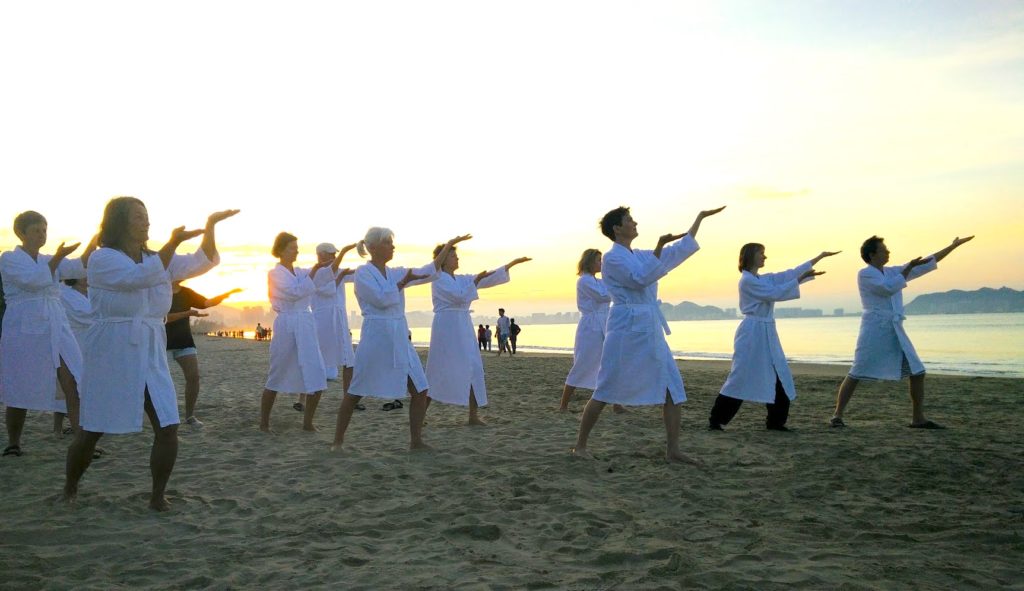 The positive energy that students get from daily exercise can quickly eliminate thoughts of worry or stress. When students experience that they enter the warm sea and imitate the soft dolphins, slow, flexible and elegant movements, they will feel physical and mental pleasure and happiness!
This joyous state causes stress, muscle fatigue, grief and depression disappear . Instead, students experience the positive energy of dolphins, which strengthens both health and the immune system.
More effects of Dolphin Power's method is that it relieves sleep problems, PMS and menopausal symptoms and has a preventive effect on Alzheimer's disease. Counteracts heart- and respiratory diseases, asthma, allergies, muscle, back problems, rheumatism and gout.
It promotes liver function and digestive system and strengthens the spleen and stomach.
Exercise of the Dolphin Force's method
Students should practice at least one session every day and it takes just over 30 minutes.