Now is the time ...
Biyunakademins new focus is to spread knowledge from a higher level. Fan Xiulan kommer att förmedla visdom, som i gamla tider var förbehållen endast ett fåtal utvalda.
Fan Xiulan anser att människors önskan och mognad kommit dithän, att det är dags att hjälpa dem till andliga insikter.
Under drygt 20 years, Fan Xiulan taught Biyun method. Hundreds of thousands of people around the world from Sweden in the north to Brazil in the south and the United States in the west have learned different movement methods to promote their health and thus increase their well-being..
When Fan Xiulan reached deep awareness, when her sixth sense was opened and she occupied her right hemisphere, her heavenly teacher revealed the purpose of Fan Xiulan with this life on earth. She was deeply moved and decided to help other people gain similar insights. Fan Xiulan realized that people at that time were not ready for deeper spiritual education. Most suffered from imbalances and unfortunately the majority identified with "their" diseases, that the disease was part of their selves. Therefore, Fan Xiulan focused on educating people in movement methods. the elever, who were interested, she trained as instructors. Thanks to the instructors, even more people had the opportunity to take part in the Biyun method, learn to help themselves to improved health and thus better quality of life through regular exercise.
In recent years, however, more and more people are yearning for something greater increase. For most people, finding a partner is no longer enough, start a family, make a career, get stuff or go on vacation to be happy. People's awareness has been raised that something more is needed to achieve inner peace and lasting happiness.. Today there are a variety of courses in relaxation, mindfulness and books that describe how to think and feel right to feel good.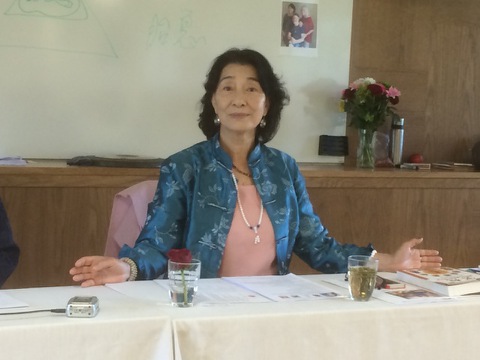 Now that people are mature and ready, Fan Xiulan and the Biyuna Academy will offer their students educations that lead to deeper insights. For those of you who are instructors, it is important that you make sure that your students learn the five elements. It is a method that helps the student to open the door to its own internal. The student learns to pay attention to his intuition and follow his inner voice, listen to what her inner teachers and doctors convey.
Last summer at the course center in Örbyhus, took an advanced course for gentle methods instructors. Then Fan Xiulan conveyed several deep quiet methods. It was with both joy and pride that these instructors received their diplomas. So nowadays there are instructors from all over Sweden who are insightful, competent and who have received new, deep methods in quiet methods of educating their students. Teaching students how and what they can do to find inner peace, joy in everyday life and hopefully lasting happiness.
In accordance with the new direction, Fan Xiulan chose this year's three / five-day retreat in Örbyhus, to show some deeper methods, despite the fact that a number of participants did not practice quiet methods. But she also told participants that only certified still methods instructors are allowed to teach these methods to others.
At the Biyuna Academy in the western forest's agenda for the autumn, regular common quiet methods are on the program in the evenings..
It's all about getting to know yourself in depth. To take time and calm their thoughts, go into oneself, into the emptiness and wait for the grace that even higher I want to make known.
The brief moments this happens, when you get to experience wonderful things, then you realize that it was worth all the silence training. From now on, you look at life and the situations you are faced with with completely different eyes. You will find new solutions, you experience synchronicity and attract what is good for you and your journey on the path of life.
Life becomes magical for YOU ARE.
Written by Maud Simmingskiöld
Instructor in Pacific Methods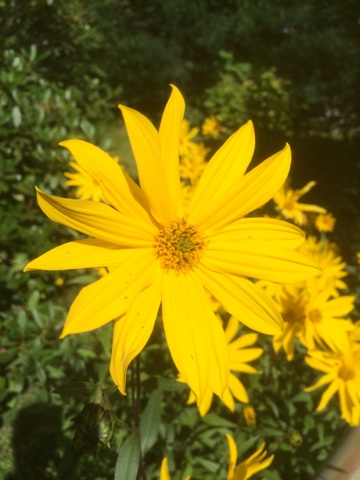 August 2015