DISCOVER WHAT FENG SHUI CAN DO FOR YOU!
Come and experience an exciting course in Feng Shui where you gain insights and knowledge about how you can influence your health and well-being with Feng Shui through its
4 basic Pillars; Success, Relationships, Health and Wisdom.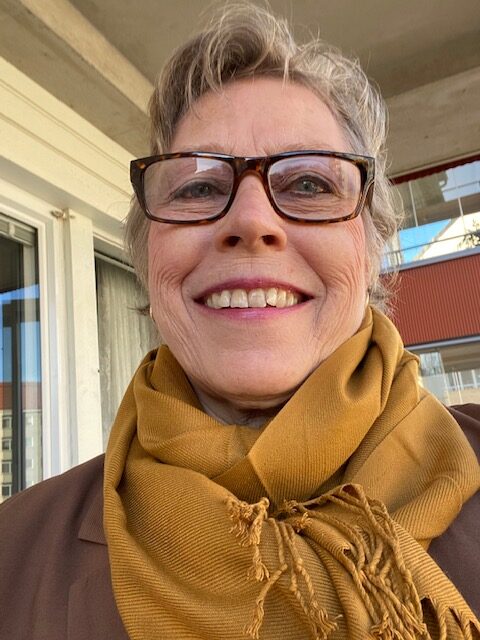 I, Gunnel Landin got to start my knowledge journey about Feng Shui in connection with my breast cancer 2011 and went through both cytotoxic drugs, radiation and surgery which led to my body being extremely fragile and exhausted. When I came in contact with Feng Shui and also Qigong, I learned a lot about the energies that surround us and how we can influence and benefit from these energies on several levels.
Feng Shuin has led me to many exciting places and through Feng Shuin I have also gained many new human contacts that have been developing and fantastic..
My Feng Shui Master Marie Diamond got her knowledge directly from the ancient Chinese Feng Shuin and I was happy when I met Grandmaster Fan Xiulan who also has the same basic principles.
Since I myself have practiced Feng Shui in my life for a few years now, I have now felt that it is time to share my knowledge through my company Total Flow AB. When I was looking for an office, I was drawn through Feng Shuin's energies to the Biyuna Academy's Health Center in Västra Skogen, where I now have my office.. So it is a pure consequence of the fact that Feng Shui energy works and gives results.
Now I want to welcome you to a fantastic course in Feng Shui.
Time: Saturday 5 Dec at 12-16
Place: Biyunakademins HälsocenterJohan Enbergs väg 20, 171 61 Solna. T-Västra skogen (7 minutes from the Central).

Taken: 700 kr.
Registration for participation on site:
Contact me by phone 070-752 18 04 or email me at Gunnel.landin@totalflow.se
Pay 700 SEK for the course to Total Flow AB, Bg 5236-3769 or Swisha to 123 529 98 47
If there is a basis for participation in the course via Zoom, I will record and you can access the course when you have time to listen. So register your interest in this opportunity.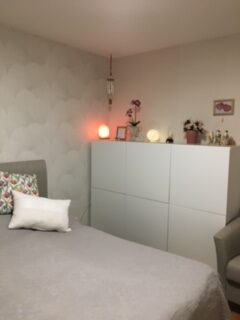 CONSULTATION
I offer WEB based consultation in Feng Shui. and helps you find harmony in your home by making small or large jutings that harmonize with you and your personal Feng Shui Energy number that I bring to you. When possible like this in Covid 19 times I do a consultation at home, home visits apply to the Stockholm area in the current situation.
Cost of consultation 30 minutes RIGHT NOW PRICE 300 kr
Cost for Home visits by agreement
Sign up by sending an email to gunnel.landin@totalflow.se
or call me 070-752 18 04
You pay via BG 5236-3769 eller via Swish 123 529 98 47 when we have booked an appointment.
FENG SHUI ONLINE KURS:
Total Flow Incentive
I have an online course in English, it addresses the four pillars of Feng Shui, Success, Relation, Health and Wisdom. This is a course on 36 small courses that you receive via email together with a film (3-5 my long), as well as a textbook. You can choose how fast you want to go through the course. For example, once or twice a week or faster if you wish. The course is supplemented with 6 Zoom kill (in Swedish) and in addition you can book two individual Zoom (30 min) for your own needs.
The course costs 4997 NOK as a member of the Biyuna Academy you get 1000 SEK discount so you only pay 3997 kr.
Sign up for the course by sending an email with your name, adress, email address and telephone number to gunnel.landin@totalflow.se and pay for the course via
BG 5236-3769 eller via Swish 123 529 98 47
When you have done that, you will receive an e-mail and can start your course immediately.
If you have any questions, please contact me by phone 070-752 18 04
CREATE VISION BOARD FOR 2021
COMING IN DECEMBER
During the month of December, I will have several courses in the Biyuna Academy's premises in Västra Skogen to create Vision Pictures for 2021. It will be both theoretical and practical. When you are done, you should feel that you have a clear picture of what you want 2021 will give you in exchange and you will have a finished Vision Board.
We go through what is important from a Feng Shui point of view and focus on the four pillars of Success, Relation, Health and Wisdom and visualizes how you can realize your dreams in each area.
The course can be held at Zoom for those who want to register interest and I will fix with times.
The course costs 500 kr och du får delta vid flera tillfällen om du skulle så behöva för att få din Vision Tavla klar.
Tider kommer att finnas både på dag och kvällstid så att alla ska ha en chans att vara med och att vi inte behöver bli för många på varje pass med tanke på Covid 19.
På Zoom kommer tider att sättas i samklang med de som anmäler sig.
Du behöver ha tidningar för att hitta bilder och även texter som du kan använda. Vi delar också med varandra.
Ett pappersark A2 som underlag kommer ingå för att du ska kunna göra din tavla. Om du deltar på Zoom får du hitta eget underlag för din tavla.
Du anmäler dig genom att maila namn, adress, telefon nr samt om du vill delta online på Zoom eller på plats i Västra Skogen till gunnel.landin@totalflow.se och betala avgiften på 500 kr till antingen BG 5236-3769 eller Swisha 123 529 98 47

VARMT VÄLKOMMEN MED DIN ANMÄLAN REDAN NU!