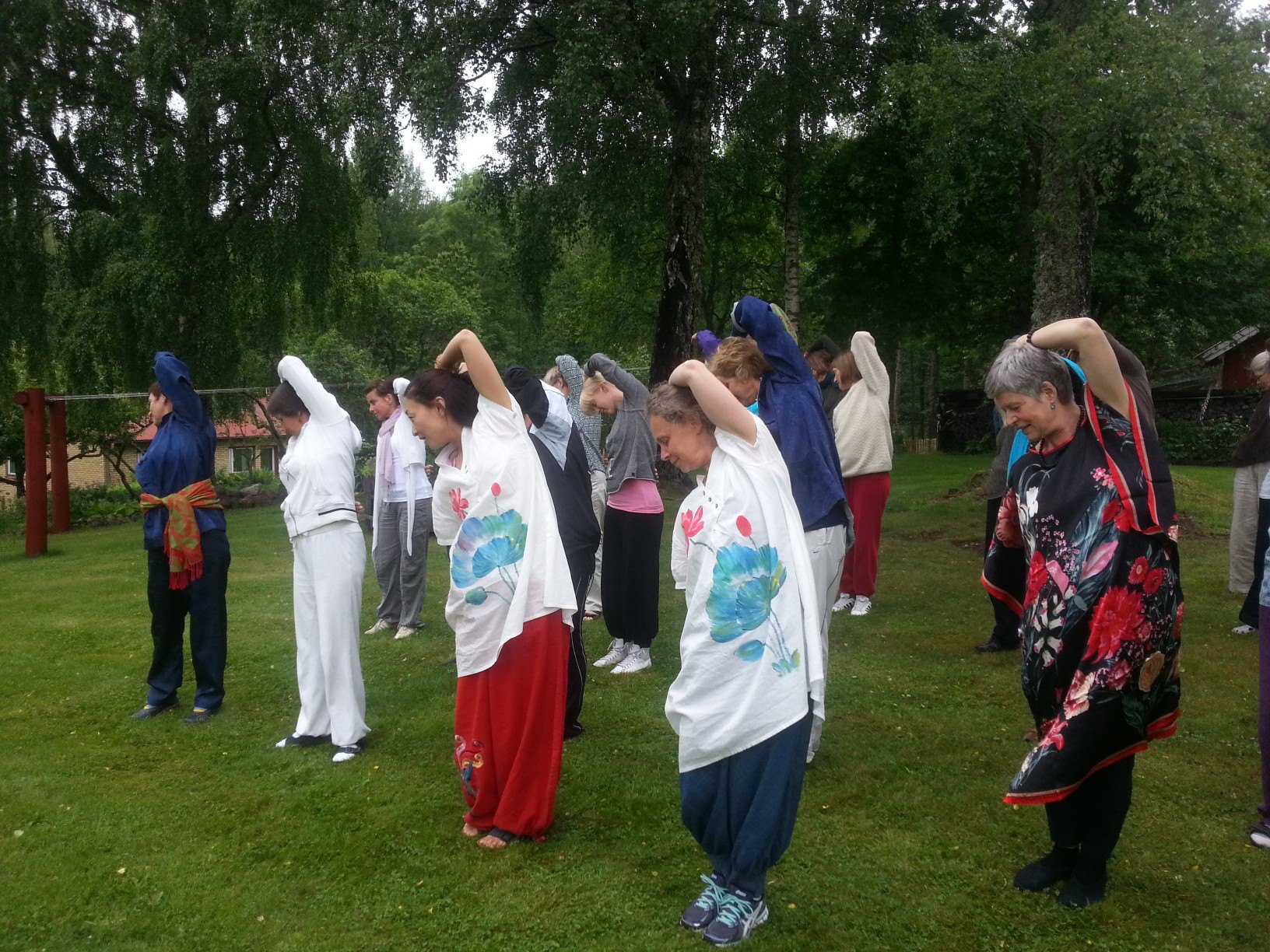 24/9, 25/9, 2/10 2019 pM 18-20.30
Open to all women

New Woman method with energy from the sky and ground, song of the heart and powerful mantras.

Grandmaster Fan Xiulan has under 30 years imparted the knowledge of the woman's method to approx 6000 women in different countries. She has now sat together new methods with energies from heaven and earth like her want to give as a gift to women to help their health.

New Woman's method contains secret points in the body to become young and beautiful, stark, happy and happy and helps hormone balansen. new still, and exercises lying in motion.
• Food as medicine.
• New energies and old knowledge from the essence of it Chinese medicine.

Train 30 min / day outdoors, in bed etc that can help you quickly. Daily exercise can open your wisdom, understand your path and you can help your family. If the woman is happy, then the whole family is happy.

The woman's method is a powerful training method with several purposes: inner beauty, good hormone balance, to counteract women's problems and menopausal symptoms, etc.. By concentration, visualizations, self-massage and quiet, contemplative movements are added to the body and mind vitality and tranquility.

Actually, it is not difficult, when you know that the method is, is genuine and works. An important key is to truly love yourself, his soul and his body. This work begins with you constantly harboring positive thoughts, you each day in meditation put yourself in a quiet, beautiful and youthful state.
When you are in this wonderful state, you create conditions for something magical open up inside you. from energy can get in touch with the secret depths that are in your body and soul.
Once you have opened up to this amazing transformation becomes you one with nature. In this natural state where you have recovered the contact with your conscious energy field, you realize who you are and always has been, which is a thousand years of unity.

Previous knowledge: No

Time: Tis 24/9, US 25/9, US 2/10 pM 18-20.30

Taken: 1 900 kr. (100 SEK discount for members of the Biyun Association The Green Dragon or the Biyuna Academy's Health Center 2019, 300 kr discount for pensioners. Half the cost at repetition.
The discounts cannot be combined.

Place: Biyun Academy, Stockholm,Johan Enberg way 20, 171 61
Solna. T-western woods. 50 m straight out from the tube end.