"Food is medicine, medicine can be food."
I workshopen "Food is the best medicine" we get an insight into Professor Fan Xiulan's wisdom on one of the most important principles in Chinese Medicine. We can eat to health, but we can also eat ourselves to ill health. What we need for diet to feel good is often individual, and we can not recommend the same food to all people. But with the knowledge of what different food substances provide, we can take care of our health in the best way.
In Chinese medicine, food is divided into 5 flavors and colors. These correlate with our internal organs. As an example, the red color and the bitter taste relate to the heart. With this simple understanding, we can understand that natural red foods help the heart in some way. An example of red food is the one that is rich in Lycopene, the red natural dye that, among other things, gives tomatoes and strawberries this color. There is very interesting modern research on lycopene and its ability to prolong telomeres and thus our lifespan.
Professor Fan Xiulan takes advantage of our right of public access and picks plants completely free from nature's pantry. Dandelion and plantain leaves are two favorites that can be found in abundance in the Swedish flora. Fantastic medicine that you can pick yourself!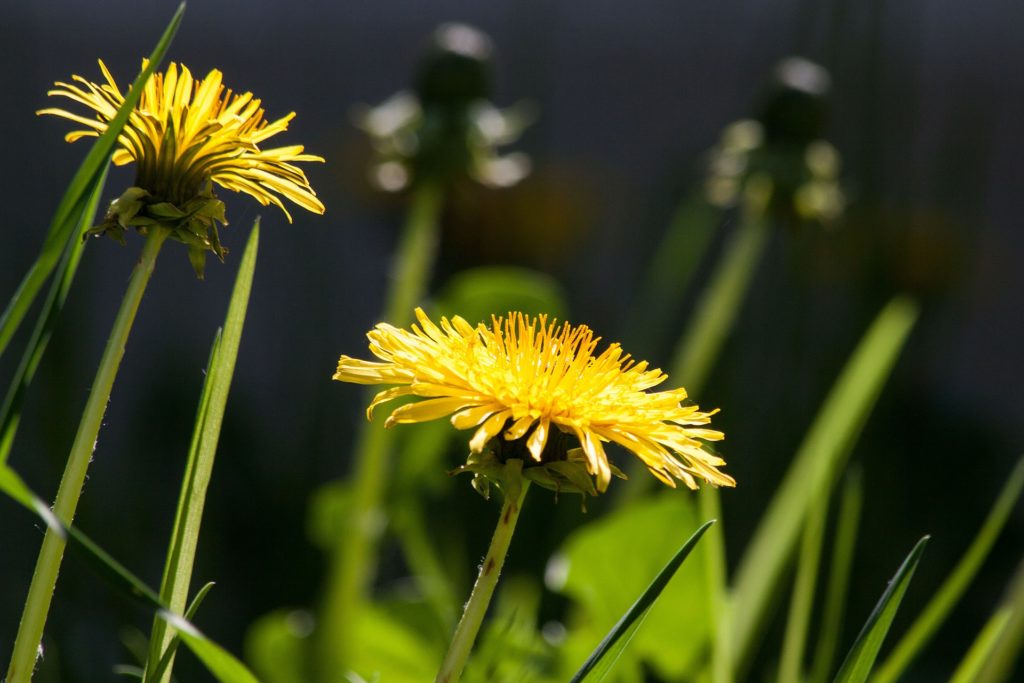 Dandelion is excellent to eat in the spring as soon as the thin leaves begin to appear, then they help the liver cleanse toxins from the body, which is especially important in the spring. Plantain seeds can be harvested in early autumn when they are black and ripe. Then you can make a tincture on the seeds to strengthen the kidneys and the body vigor.
Professor Fan Xiulan not only possesses an enormous knowledge of Chinese medicine, but also has the strong intuitive ability. This allows her to go out into nature and find which leaves, roots and flowers that suit a specific person with its inner imbalance. With a natural understanding of the plants' effects and their ability to cure various imbalances.
At the Biyuna Academy's courses in Food and Medicine, you not only get a lot of theoretical knowledge, without having to cook some dishes in the kitchen. Also in this workshop we will see Fan Xiulan 'in action' in the kitchen. It will always be incredibly good and useful!
It is often said that hunger is the best spice, but I would say that love is the best spice. Professor Fan Xiulan cooks with a big heart, and think loving thoughts about the ingredients and spices used, it gives the best energy and nutrition to the food. When you experience it for yourself, it feels like you are eating love. Nothing can taste better!
It is a great privilege to be near a Grand Master who has such an amazing ability to heal others, but also an inexhaustible desire to help their fellow human beings as well as to teach others this ability.
I (Lars Johansson) has been part of a small corner in this workshop, when I go with Professor Fan Xiulan in nature and look at how our medicinal plants appear in nature. I have also been the one who took care of the technology of posting the films on the internet for purchase and download. I hope you appreciate the material that the Biyuna Academy conveys through this medium!
Do you want to buy this workshop, or maybe all of them 4 which are made at a package price, you will find all this on ours e-Store.