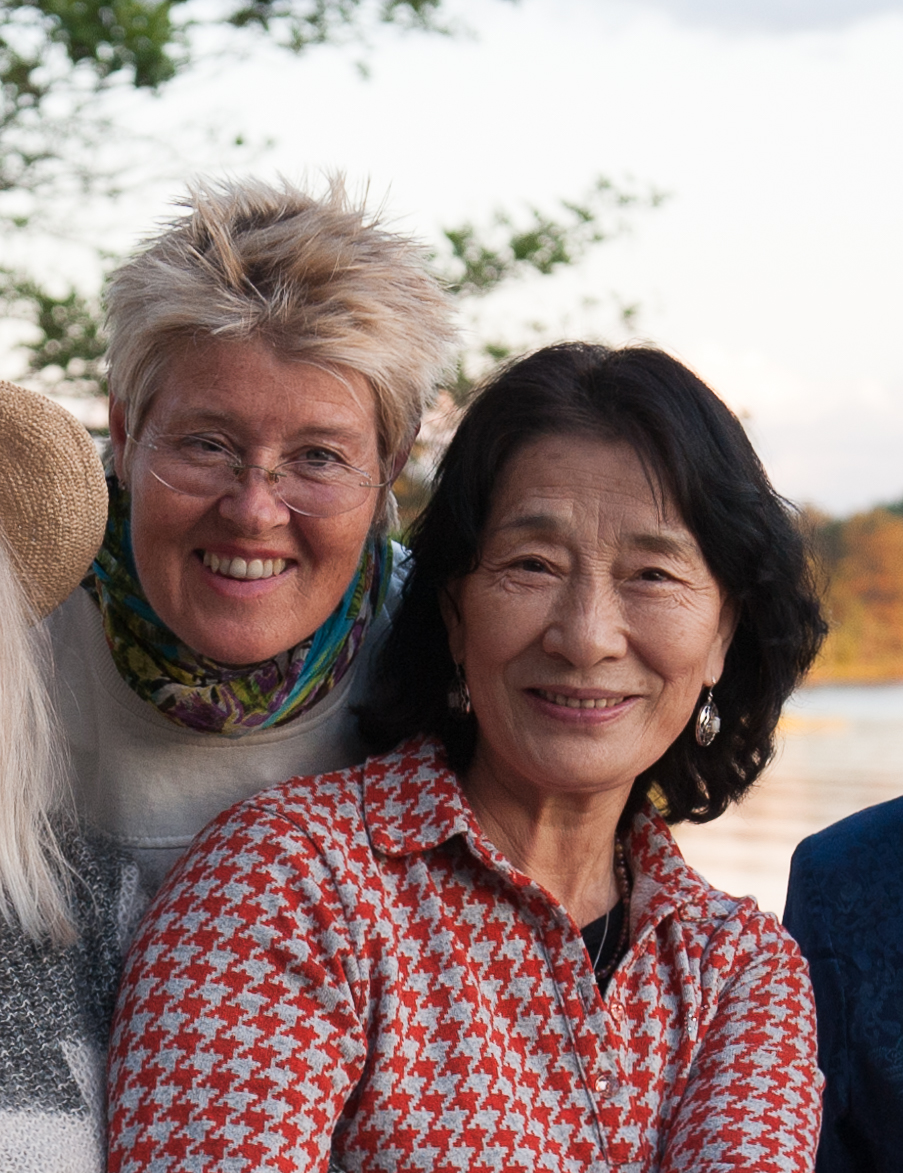 Why I started training?
After a back injury, When I competed in judo in his teens, I regularly lumbago. Treatment of kotknackare helped for the moment but not long term. When someone tipped off about Biyunmetoderna. Ooh, What a relief! Slowly but surely, I built up muscles and managed to do a lot of things that were previously unthinkable. I quickly moved on and learned Donggong. One year I trained so hard that 360 days and felt like a new man.
Fan Xiulan, I met for the first time when she held courses in five elements out of Henry Soludde. It was an amazing experience to be taught by the master himself. My mother saw how healthy and happy I was, also decided to go Jichu Gong course and suddenly we were two of the family who trained. We also went down to Skåne when Fan Xiulan was training down at Day Hammarskiöld farm.
Which imbalances have been harmonized
First and foremost, my back has been almost completely restored. I have been able to hike the Inca Trail without problems. A few years ago I was involved in a bicycle accident in which I flew over the handlebars, thanks judo, I landed on the side but skadae one foot. It was so bad that I had difficulty walking long distances. Fan Xiulan gave me treatment, cooked to foot and gave me various health products. Now I feel my foot healthy and strong, and next year I'm going to head out on a pilgrimage to the Buddhist holy mountain Kailash in the Himalayas up on 5600 meters.
The doctor Fan Xiulan
I have always been skeptical of the things that hurts and acupuncture, I forced myself to endure sometimes but woe and horror, which pain. But getting acupuncture treatment by Fan Xiulan is quite another. Secondly, she knows exactly what points she should treat, secondly, it feels like she "blows" the needles, they feel almost not at all. Whatever the ailment I had, Fan Xiulan always with their needles and their wai qi to help and heal me.
Masters in traditional Chinese medicine to prevent imbalances, so also Fan Xiulan. She gives good advice about what to eat and drink, what you should give up the diet context. Before I met her, I drank happily ice cold Coca-Cola and ate the wrong food. Now I know better and have for the most part very common.
Further training
I have had many teachers in my life, but only when I met with Fan Xiulan, I found a teacher who lives what she preaches, in English "walk your talk". It runs a common thread in everything she does. Her wish is that as many people as possible learn Biyuns methods, so they have the opportunity to build a strong immune system and avoid suffering in the form of imbalances and diseases. Therefore, she has over the years trained a variety of instructors, so that they in turn holds courses for their students. Fan Xiulan wisdom spread like ripples to her great joy.
When Biyunakademin started in Solna I began to educate myself instructor in various Biyunmetoder, all have their appeal and for its part is still approaches the one closest to my heart.
Fan Xiulan always looking ahead
Having a teacher who himself is constantly evolving, Looking ahead, offering its students the news and the possibility of further development are extremely rare and a gift. new for 2017 include training for health advisor, a collaboration between Fan Xiulan and the Chinese Ministry of Health of Traditional Chinese Medicine. I have passed the first stage of two very interesting therapies, one called cupping, and one called moxa. These methods have I dealt with family and friends and all experienced positive effect. Now I'm just a novice in the field, but I hope in the future with in-depth knowledge and practical experience to help many.
Obesity is becoming a major welfare problems. Fan Xiulan has developed a program of harmony and balance in the stomach- and colon with weight loss as a result. It uses, among other things, a fruit enzyme that clears the body of toxins accumulated in the body. I intend to try after the holidays.
spiritual development
When your body is in balance, then there is also room to engage in deeper reflection. I love to listen to Fan Xiulan lectures or when she stays the course, Always I get to my new treasures on the spiritual path.
Sometimes I wish I could have Chinese, for I understood when she explains the profound wisdom she uses a "flower language" spiced with wise quotes. All that is language knows how difficult it is to translate the quotes and get them properly. The essence of all Fan Xiulan's teaching is that we are starlight, all wisdom, truth and love within us, you just have to open up their internal doors and take advantage of our inherent tax, not just for our own sake, but to help others.
I have received the favor to be close Fan Xiulan the past five years, traveled to Brazil and China together, and most recently to Glastonbury, England. Getting meditate together with a master helps one's own spiritual development, and when I read my notes from her courses, travel and retreats, I marvel at the incredible experiences I have experienced, which strengthens me in my everyday life to make unusual and sometimes difficult choices.
What has 22 years of training and teaching by Fan Xiulan given me?
Besides that my body is now balanced and healthy, I have gained a deeper understanding of who I am, where I come from and where I take the road since. I feel great inner peace, so when external disturbances occur itch at me not very much, then I have a solid internal foundation to lean on. Fan Xiulan wisdom and broad willingness to help anyone who gets in her way, has led to that I also try to follow this path. Now I am aware of the creative power of thought and choose my thoughts with care, for it is that I think. All I wanted in recent years has come true. When life presents obstacles in my way, I still me, and is shown in my mind how I should act in order to pass the obstacle.
In summary, thanks to Fan Xiulan teaching, treatments and friendship I regard life as magical. I am extremely happy for my good health, well-developed intuition and my ability to help people.
Maud Simmingskiöld
Solna 20 July 2017