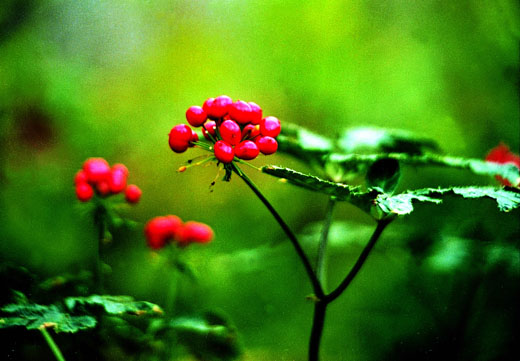 Panax notoginseng (San Qi, Ginseng Tienchi)
Panax is derived from the Greek word panacea, which translates to miracle cure or "helar allt".
Various forms of Ginseng has been used in medicine for more than 7000 år. Several species grow around the world, and although some are recommended for specific advantages, considered all have the common feature that an effective general rejuvenator. The roots can live for over 100 år.
Contains
Ginsenosider
flavonoids
glycans (panaxans)
maltol
peptides
vitamin A
vitamin B6 and other B vitamins
Effects
adaptogen [strengthens the body and helps it to recover after stress]
anti-arytmi
anti-inflammatorisk
anti-haemorrhagic [stops bleeding]
cardioprotective
lowers cholesterol
helps in bone fractures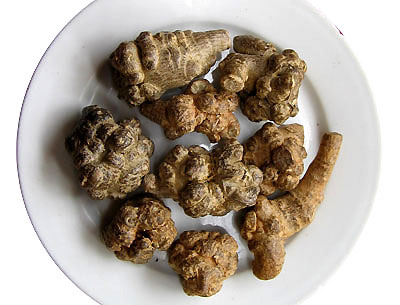 The herb is sweet, slightly bitter and warm
Notoginseng powder can be used as cosmetic cream. You mix the powder with honey and used as a facial mask. It heats, soothes the troubled mind, anti-aging effekt, eliminate and reduce wrinkles and age spots.
Especially for female beauty, skincare, protect your skin, improving skin appearance, makes the skin soft and increases flexibility.