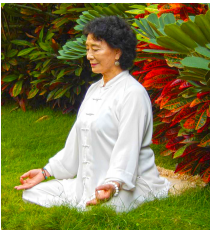 RETREAT MED GRANDMASTER FAN XIULAN
UNIQUE EVENT OF YEAR retreat in ÖRBYHUS 28-31 JULY!
All participants receive a private consultation by Fan Xiulan!
WILD YOU NOW SILENCE, IMPROVE INSIGHT INTO YOURSELF AND LOAD UP WITH POSITIVE ENERGY AND POWER?
We are in apan year, which may involve considerable turbulence from August 2016 until the next Chinese New Year.
Fan Xiulan will therefore give each of the participants on year retreat a free consultation.
At the consultation, you will get advice by Fan Xiulan, and whether your health, and how you connect with your inner wisdom.
When we encounter difficulties in life, both privately or at work or in our environment, it is important to be well prepared. It is important to be able to cope with these unexpected situations, without losing his footing either mentally or physically. Exercise and eating right are some important tools.
Fan Xiulan want to give you the knowledge of what steps you should take, so you feel stronger and prepared for the autumn and winter trials.
Preparing tasty and healthy food, Thus dishes which all five flavors and colors met is an art. Therefore Fan Laoshi invited Meimei, his daughter to be a chef during the retreat. Meimei will cook delicious Chinese food of course is based on the principle of food as medicine. Being able to eat good, healthy food makes a happy both in body and soul.
Assuming that it is 20 participants at the retreat, the cost of breakfast, lunch and supper for three days only be 550 per person. Cost of accommodation is as always 200 / night. Own sheets and towels.
Please, sign up immediately for this year's retreat, offering you a unique opportunity to get advice by Fan Xiulan, as well as the very best conditions to achieve the objective of the retreat, ie go into the silence, emptiness and finding contact with your heart and your soul.
Feel welcome to the Örbyhus 28 – 31 July!
Maud Simmingskiöld
Instructor in the Pacific Methods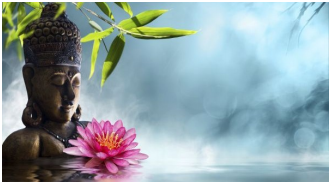 Welcome to Biyunakademins retreat, where you will learn a number of meditations 4 days that promote your health and body development! You also get good food prepared according to Chinese medicine and a beautiful nature that invites you to exercise and stillness.
Time: The retreat is 28-31 July: Thursday 28/7 starting at 18.00 to Sunday 31/7 pM 16.00.
Price: 2100 SEK for 4 dagar.
Cost of food(Homemade Chinese vegetarian cuisine) Thursday dinner – Sunday lunch will: 550 kr .
Place: Biyunakademins kurgård in Örbyhus (5 mil north of Uppsala).
Tegelsmoravägen 3, 748 42 Örbyhus.
Accommodation is available at the course center for 200 kr / night in flerbäddsrum.
For questions, please contact Biyunakaddmin: info@biyun.se 08-526 94 111.
For the notification to pay the registration fee of 300 SEK on pg: 601 87 34-1,enter name, adress, phone nr, any e-mail address.