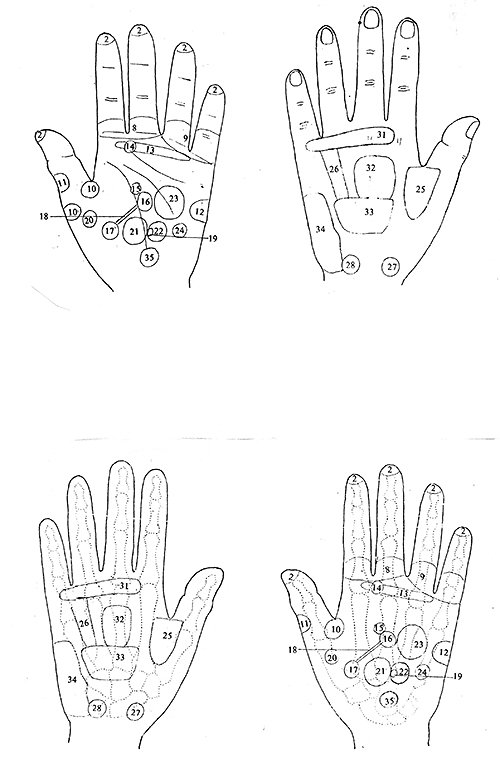 You learn to find, and work with, hand zones to help both yourself and others.
Hand Reflexology is a very practical course where we study and treat each other's hands and that you will take note of what Grandmaster Fan Xiulan find in everyone's hands.
Booklet with text and images of the hands covered is included in the course.