Bian shi Tuina (Comet Stone Massage) is a fantastic method to get very deep effects on health.
Background: The meteorite that struck in China over 60000 years ago and merged with a mountain in China has created a very special stone that is called Bian Shi.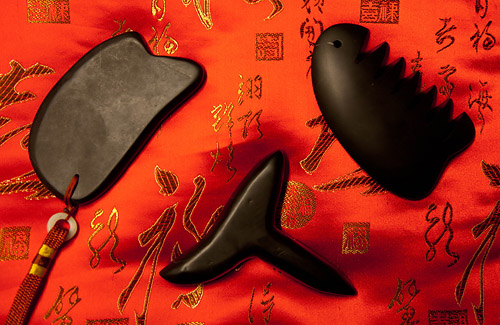 For about two thousand years ago, the method was very popular in China and comet stones were frequently used, gradually the knowledge was forgotten and the form of therapy disappeared. In recent years, thanks to modern research it was shown that the stone used in massage can boost the body's defense force up to 50% and to have both infrared radiation and electromagnetic fields to well converge with human EMF.
Comet Stone Massage can be perceived as very pleasant, and above all it gives very profound health effects: on chronic problems, pain, inflammatory conditions, the treatment gives very good results as well as preventive and general health tonic order.
We want to educate high-therapists in Bian Shi - Comets stone massage so that this wonderful method may spread in Sweden.
Said about the course: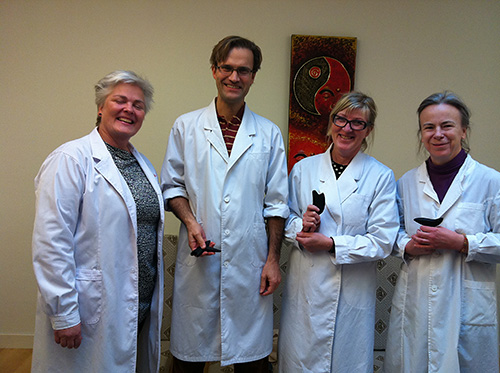 An interesting and almost magical course that inspired me a lot, Fan Xiulan really have a genuine depth of knowledge conveyed in her courses.
Comet stones are amazing, they provide extra power to the massage techniques of tuina because they are shaped like massage tool.
Comet stones have a remarkable ability to get the muscles to relax and increase the heat in the areas massaged.
Have tried stone massage at home on my family, friends, colleagues and the cat, all without exception find it relaxing and nice.
Those who received massage has experienced the tense muscles relax and the pain diminished. I have taken the comet stone massages to my heart and would like to deepen my practice.