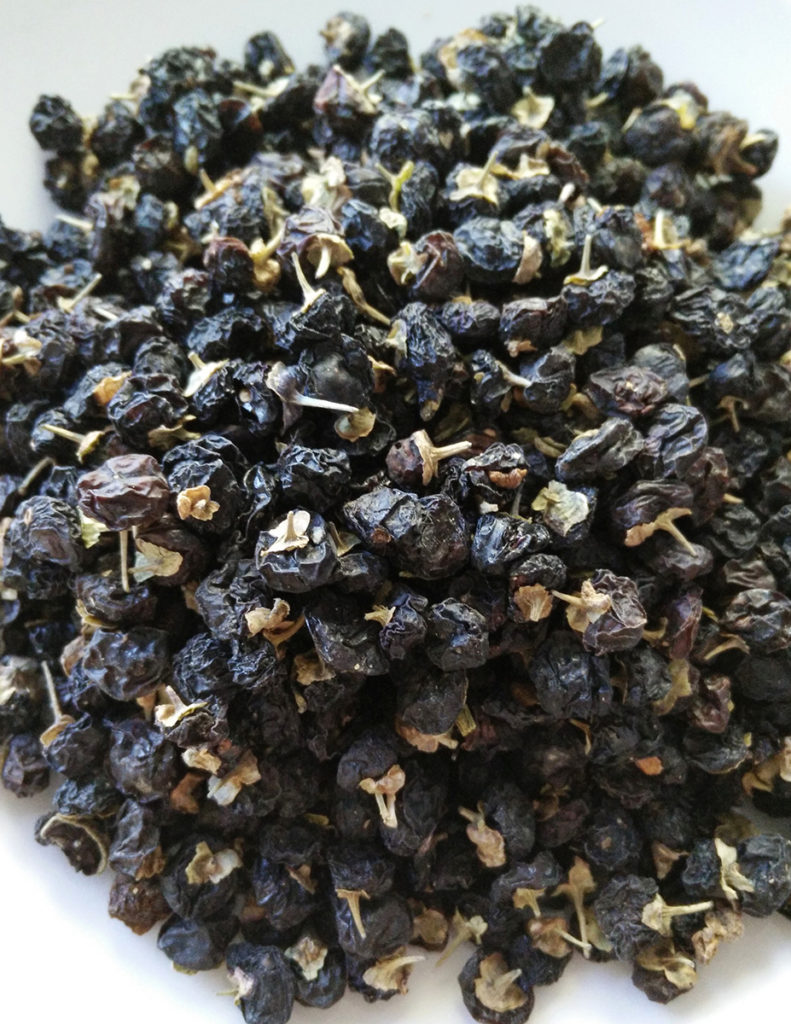 Black wolfberry contains extremely high levels of Anthocyanin (also in blueberries, but not to the same high levels), which is the most effective natural substance against free radicals. It makes black wolfberry very effective against aging (anti-aging effekt).
Black wolfberry also contains 17 amino acids and 13 different tracers, including calcium, magnesium, copper, zinc and iron.
Rich in vitamin A, B, C, E.
Black wolfberry thus promotes your health more than the more common red goji berries or blueberries.
According to Traditional Chinese Medicine has black wolfberry very good effect against high cholesterol, postmenopausal symptoms and menstrual disorders. They can also be used to advantage against anemia, yrsel, skin and eye problems, impotence, renal problems, heart, liver and lungs.
Our goji berries come from Xin Jiang of China, where they grow in an area located more than 3000 meters above sea. This area is known for having the best quality of wolfberry.