Årets träningsläger var ett underbart lyckat evenemang.
Fan Xiulan gav ut djupa visdomsmetoder och goda råd om hälsa. Gästföreläsarna som var Annika Dopping, Avery Solomon, Marie Bergman samt Mikael Karlholm bjöd på intressanta föreläsningar i stillhetens tecken.
Konferenshotellet Sånga-Säby på Ekerö låg fantastiskt vackert vid vattnet.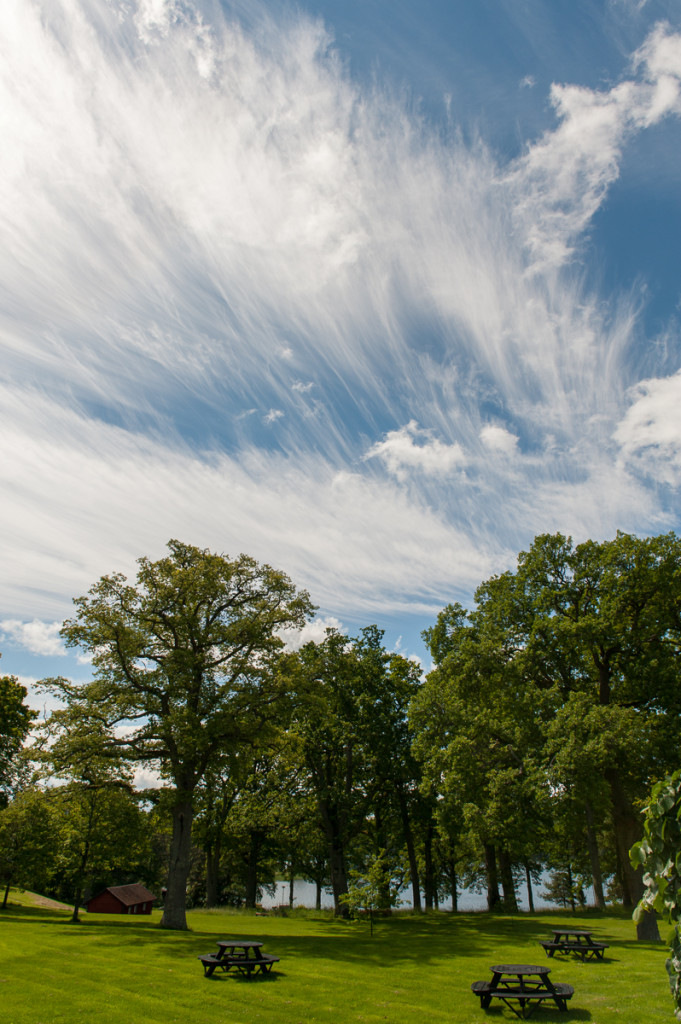 Maten var fräsch och god.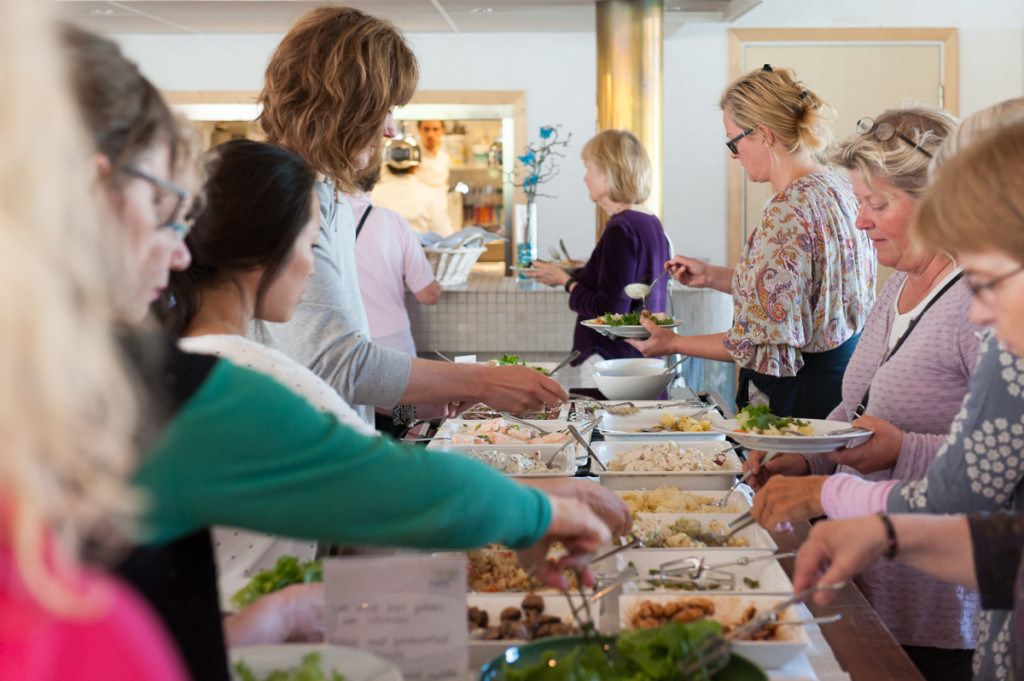 Many took the opportunity to buy good health teas, beautiful clothes and jewelry.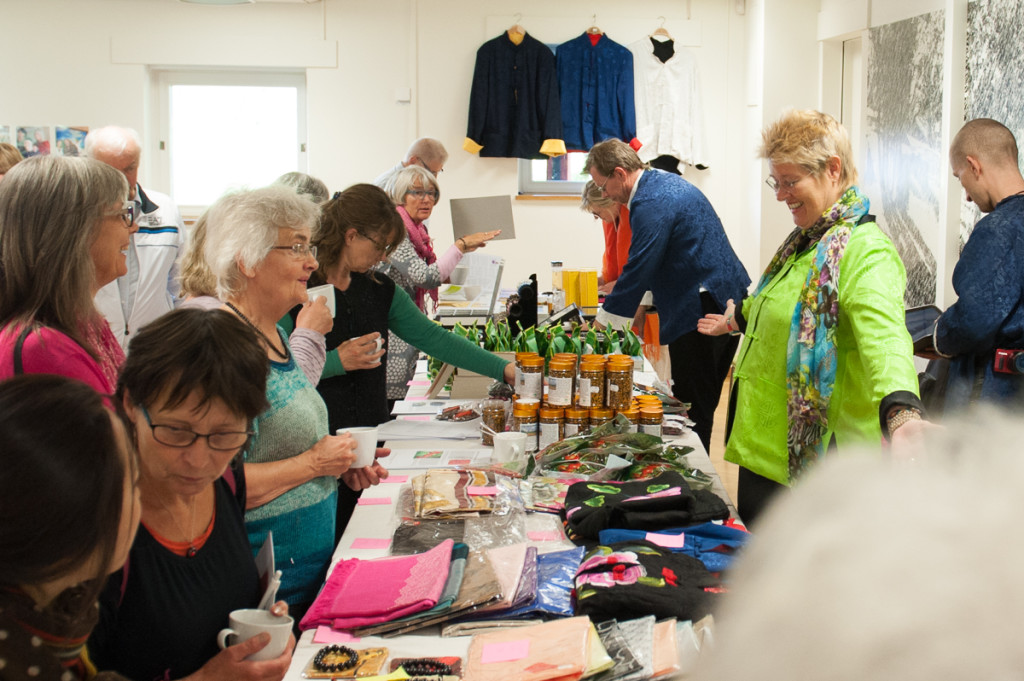 Sånga-Säby has beautiful rooms and service minded staff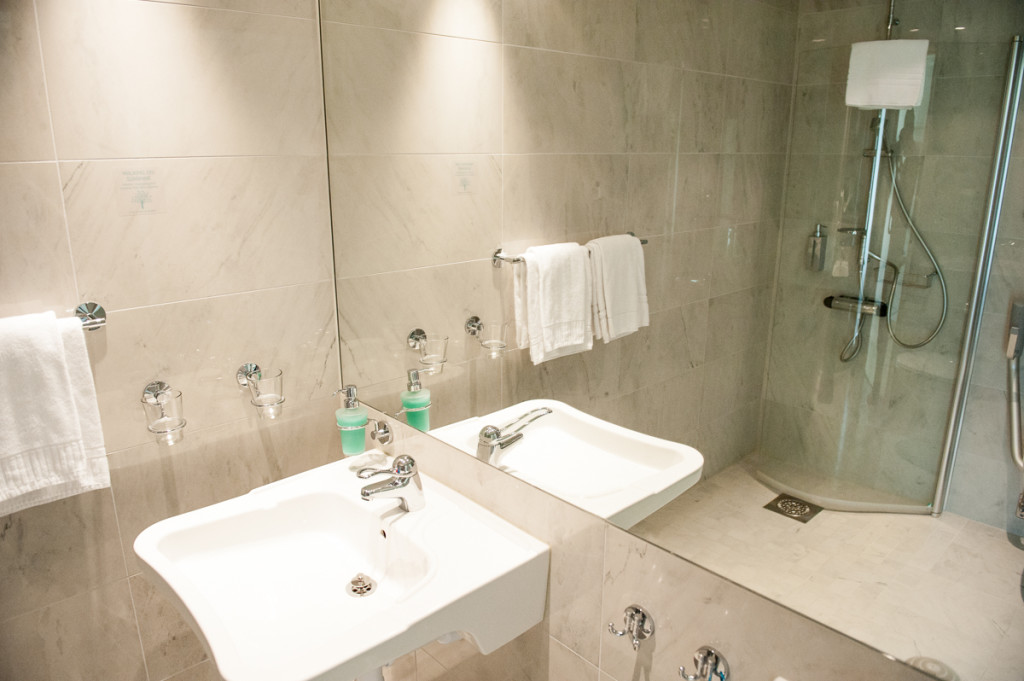 Annika Doping med Fan Xiulan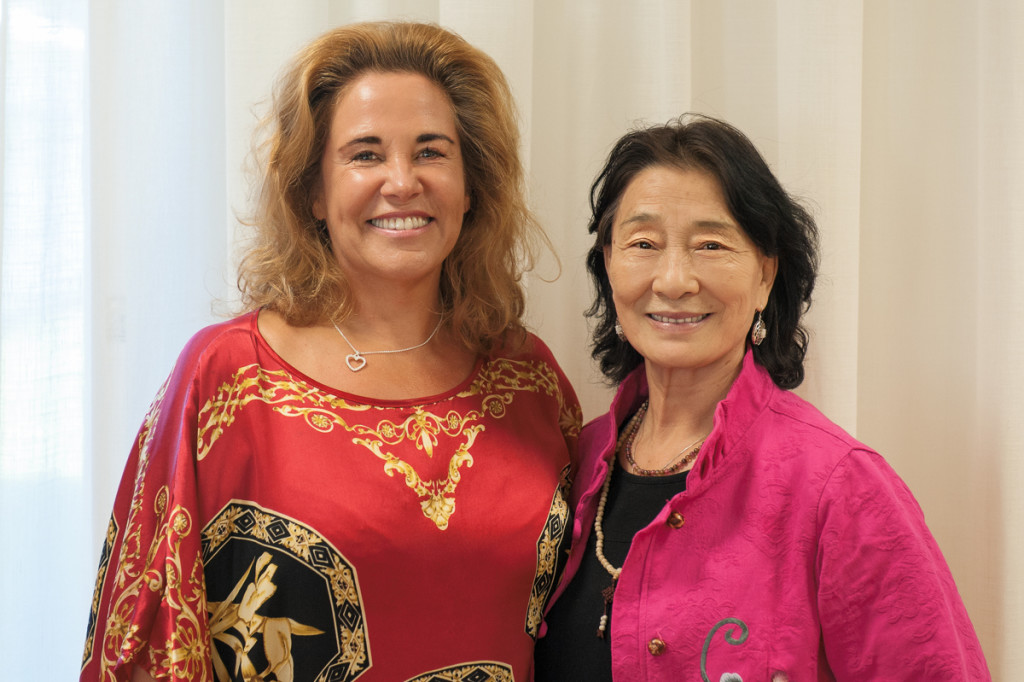 Annika Grebe receive a warm welcome by Fan Xiulan and audiences
Grebe had many laughing good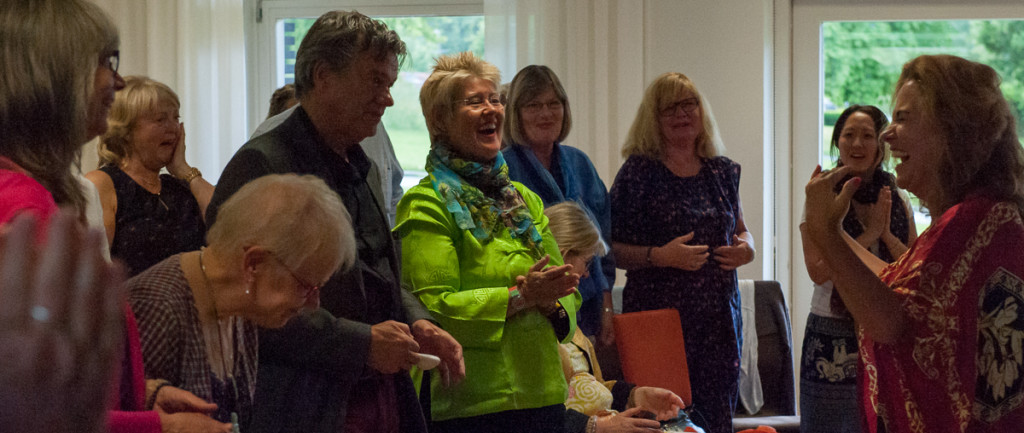 Niko Nygren Mikael Karlholm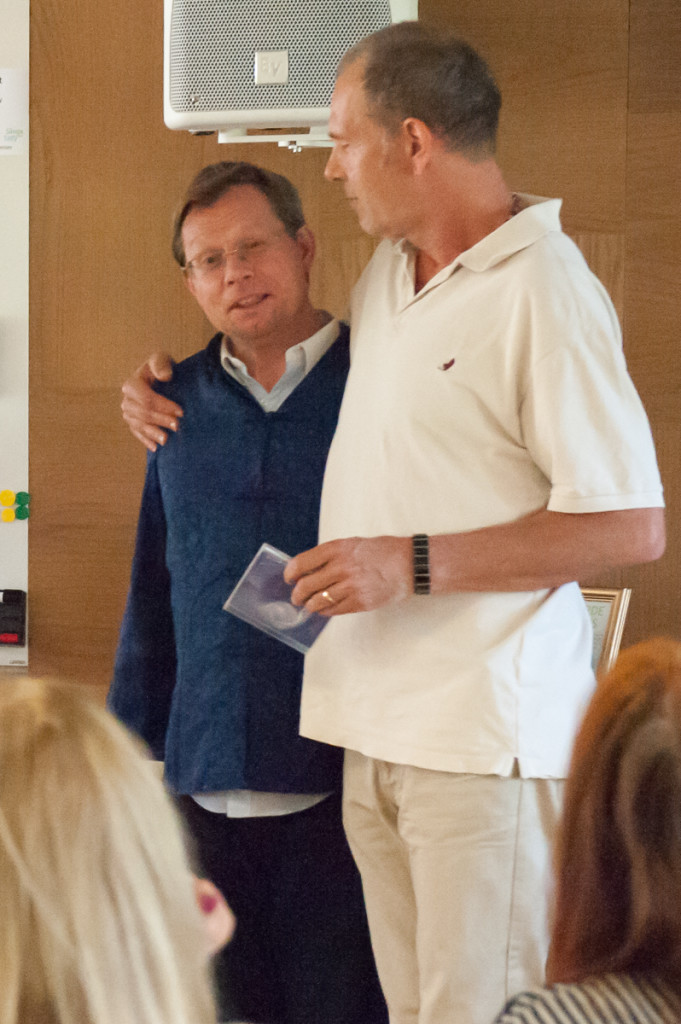 Even Michael are warmly welcome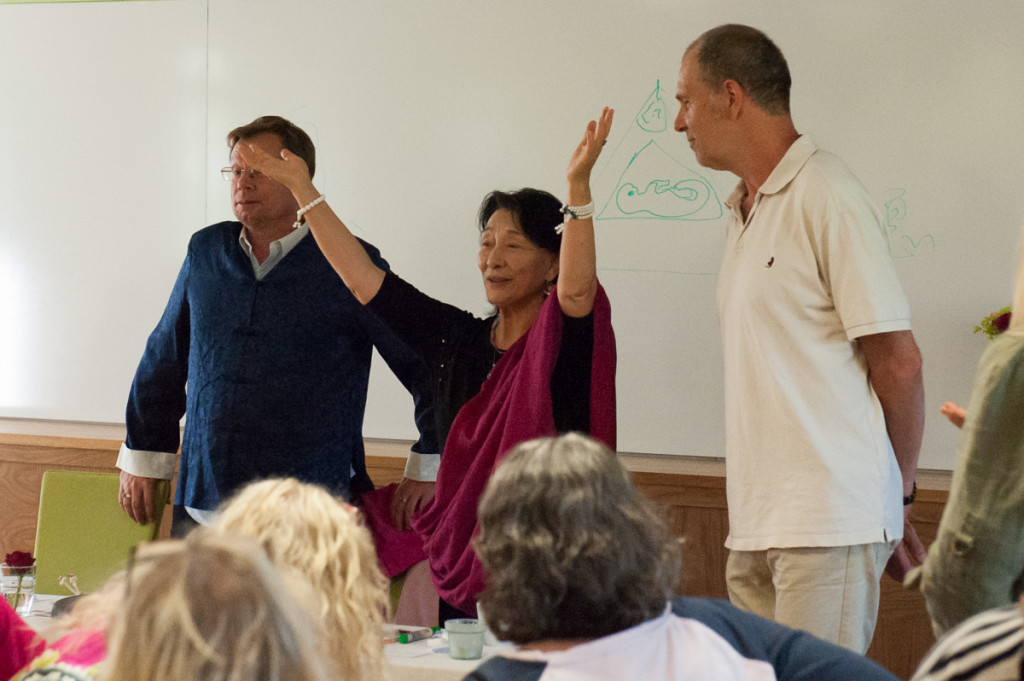 Mikael along with Fan Xiulan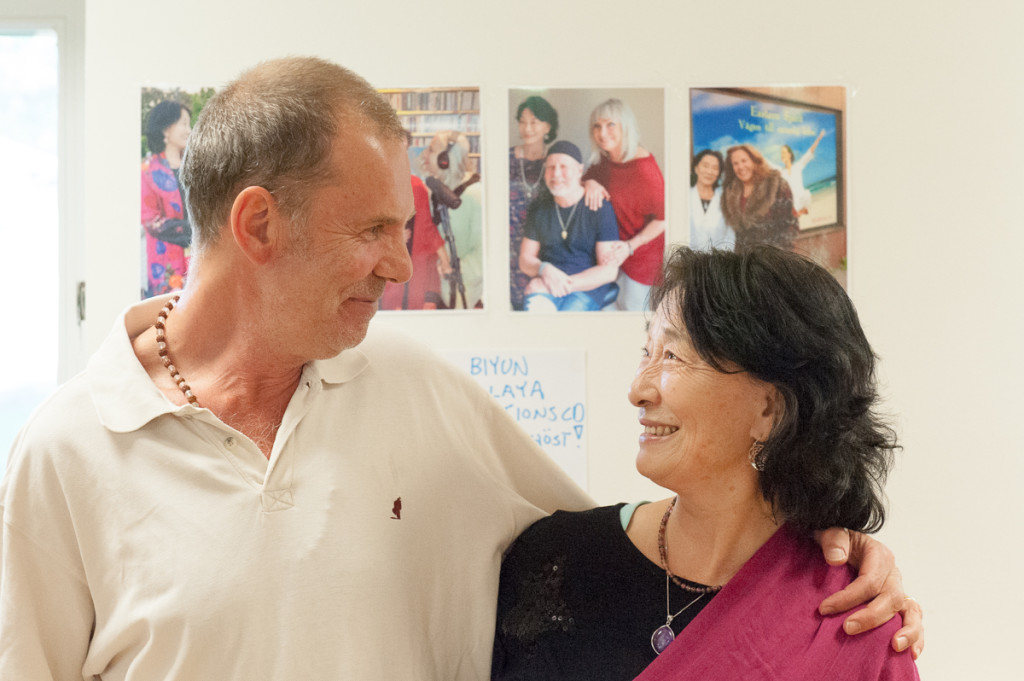 A wonderful weather made outdoor exercise an obvious choice
The dinner was a pleasant experience. Three course was served by Sånga-Säby staff. Everything tasted delicious.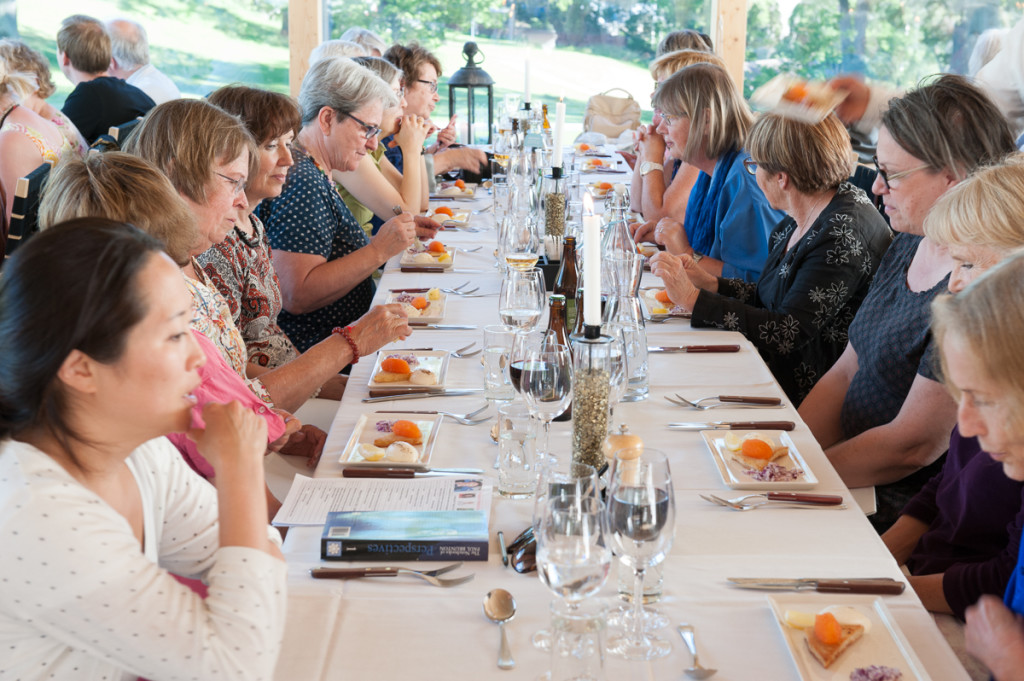 Fan Xiulan and Niko Nygren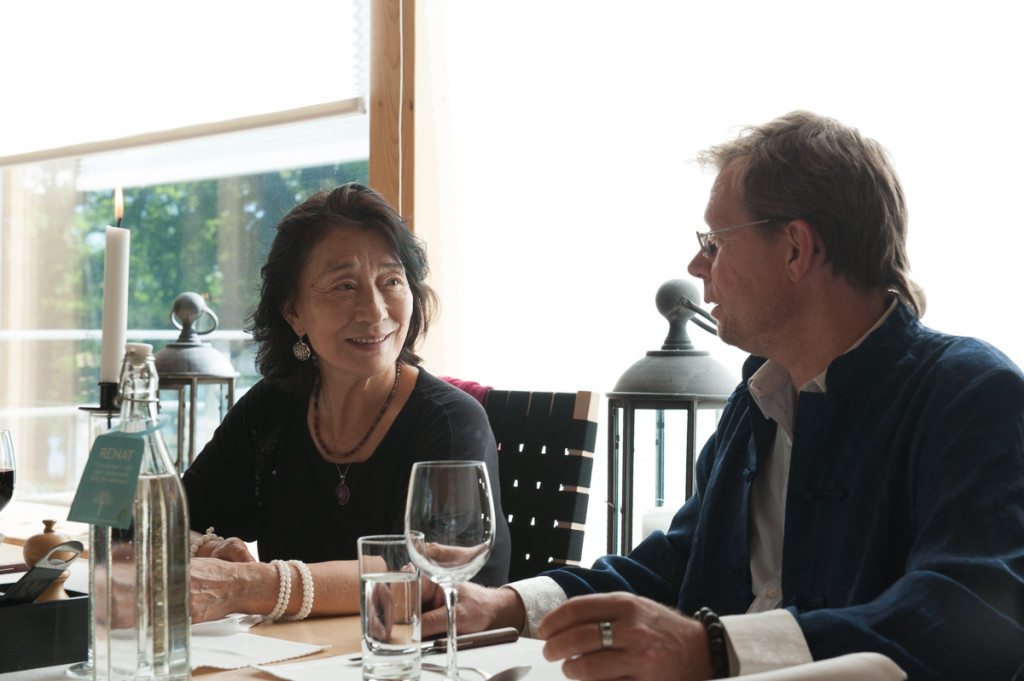 Melanie Josefsson, Niko Nygren and Fan Xiulan raise the glass for a superb first day at this year's camp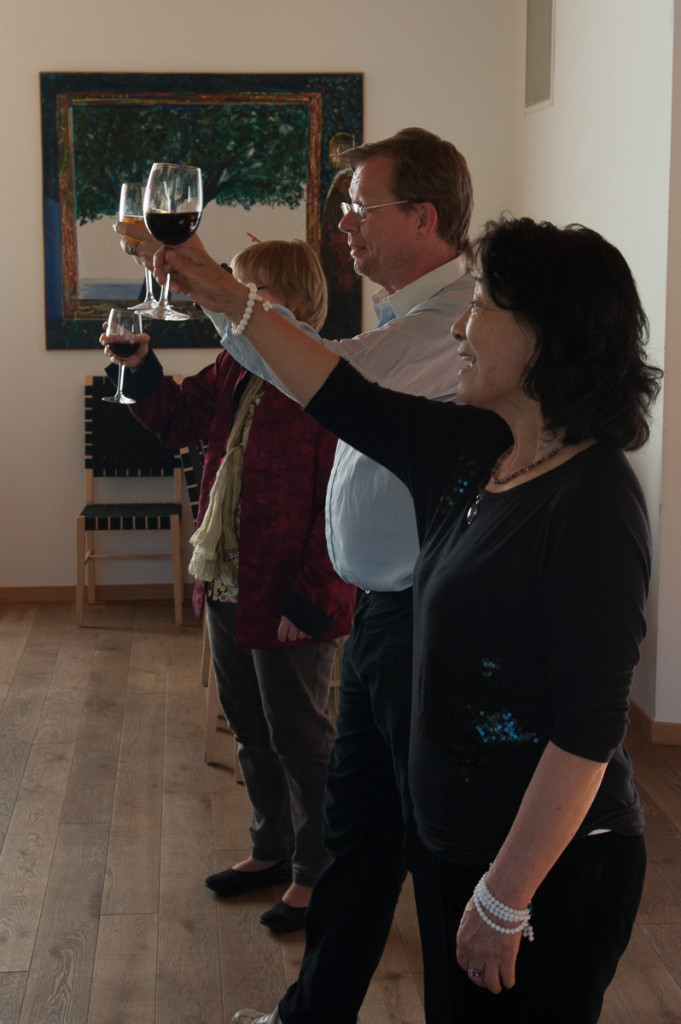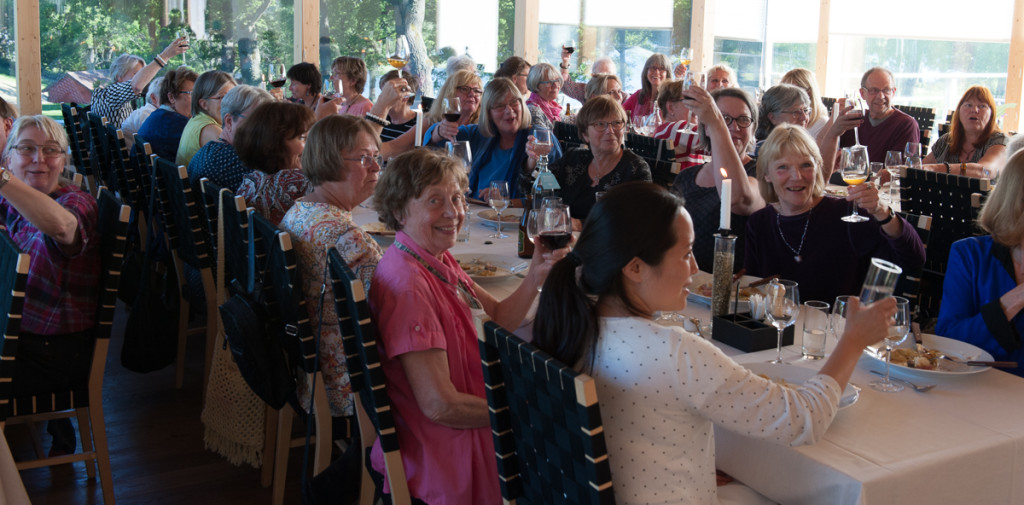 Many happy faces when tested rejuvenating methods and coordination games
Marie Bergman and Fan Xiulan enjoying the sunset after the evening meditation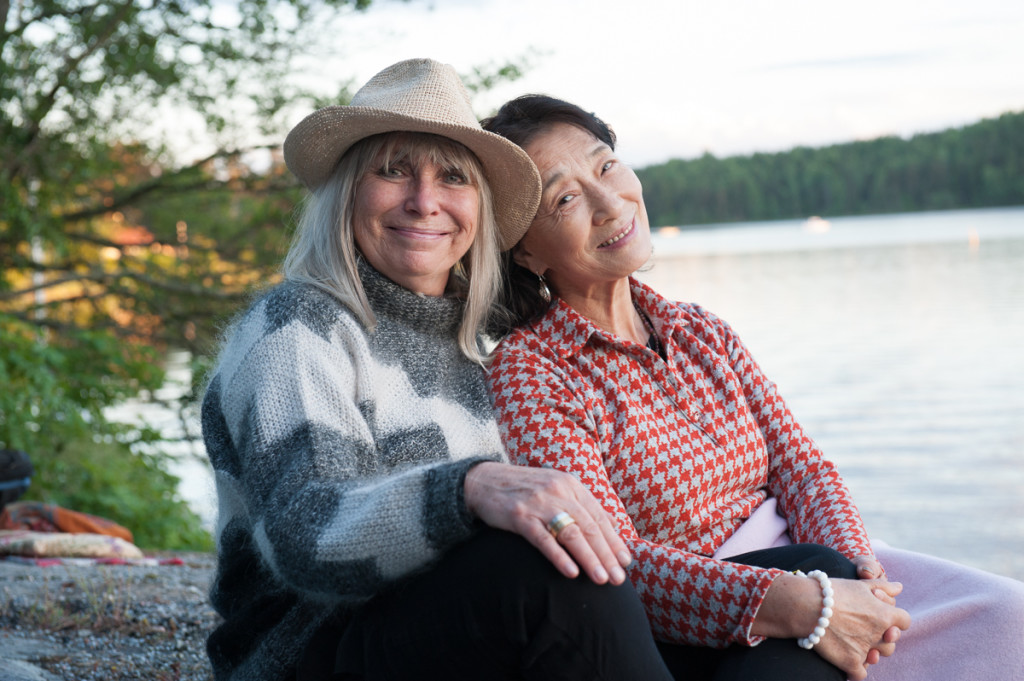 Group photo at sunset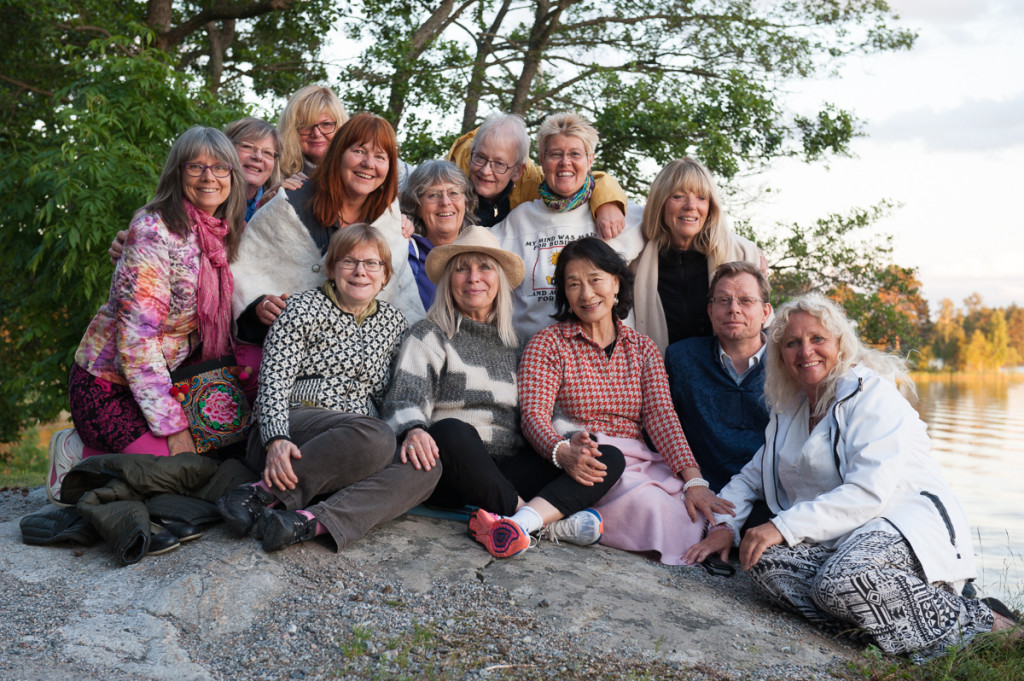 Saturday evening ended with a magnificent play of light in the sky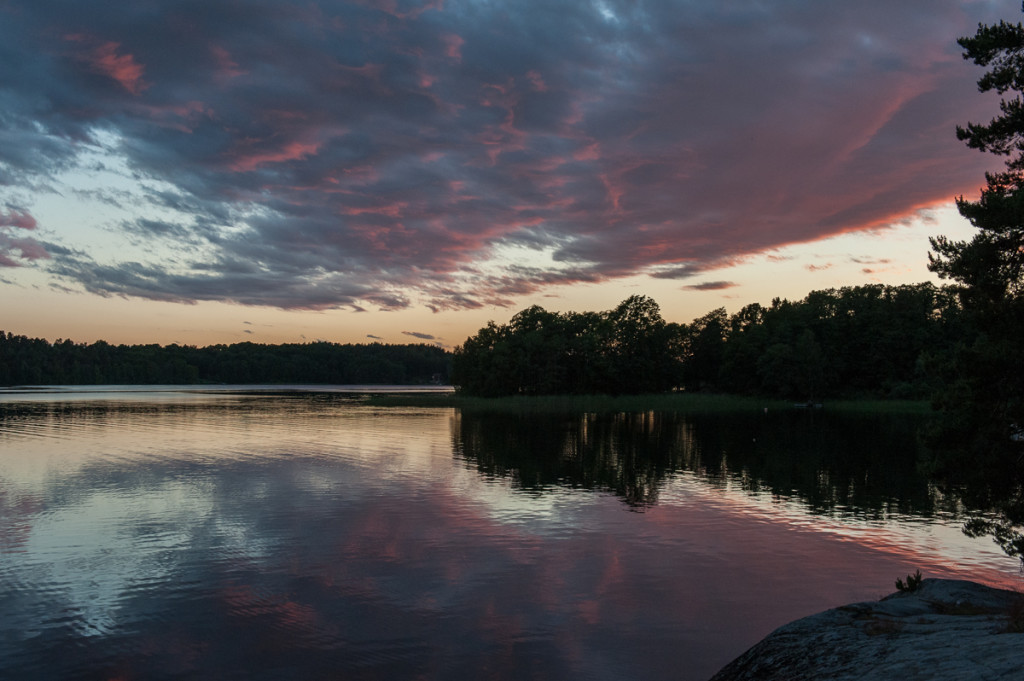 The spa was open to 1 at night and opened again at 7 in the morning. There was a sauna and gym, but above all a heated indoor pool which is only separated from Lake Mälaren of a window. It is thrilling to have the same water level.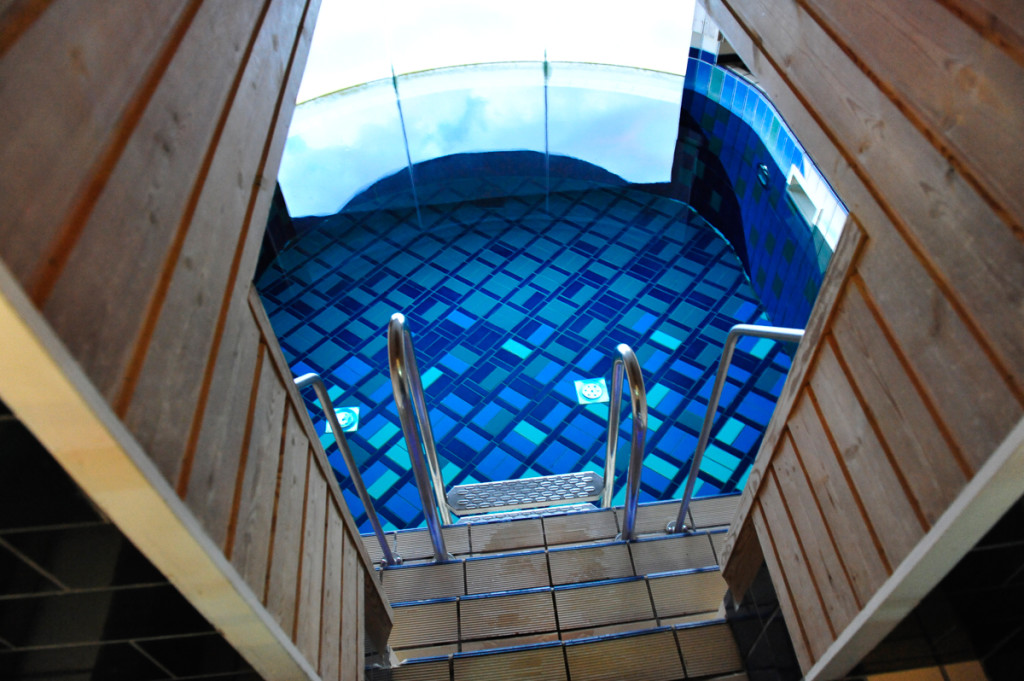 We were served good and healthy teas
Avery Solomon, Fan Xiulan and Michael Karlholm
Michael Karlholm, Marie Bergman, Fan Xiulan samt Avery Solomon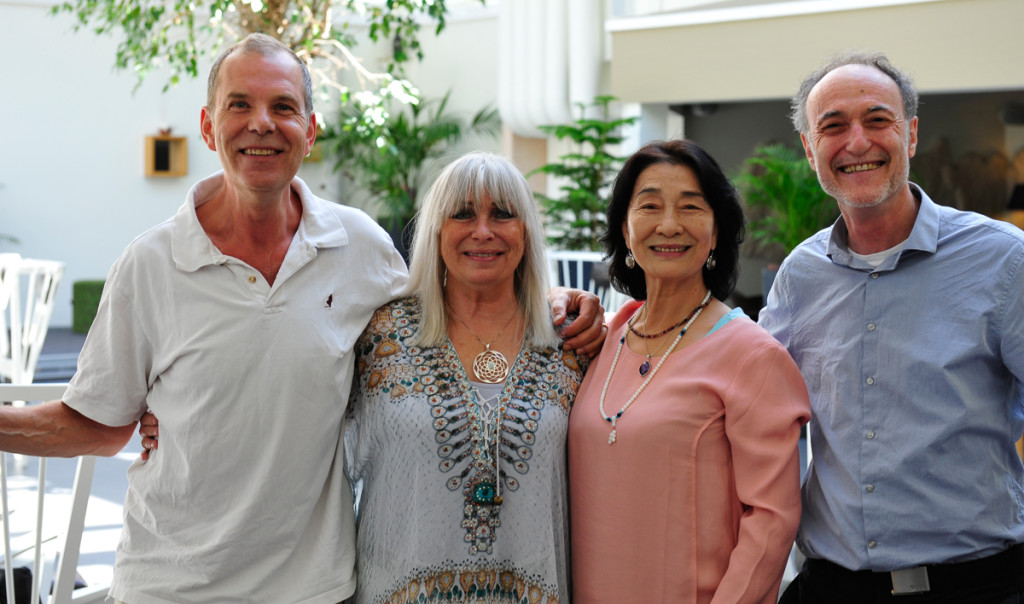 All participants

Niko Nygren, Jane Viding, Avery Solomon, Fan Xiulan, Michael Karlholm, Marie Bergman, Melanie Josefsson
Some pictures from the lectures