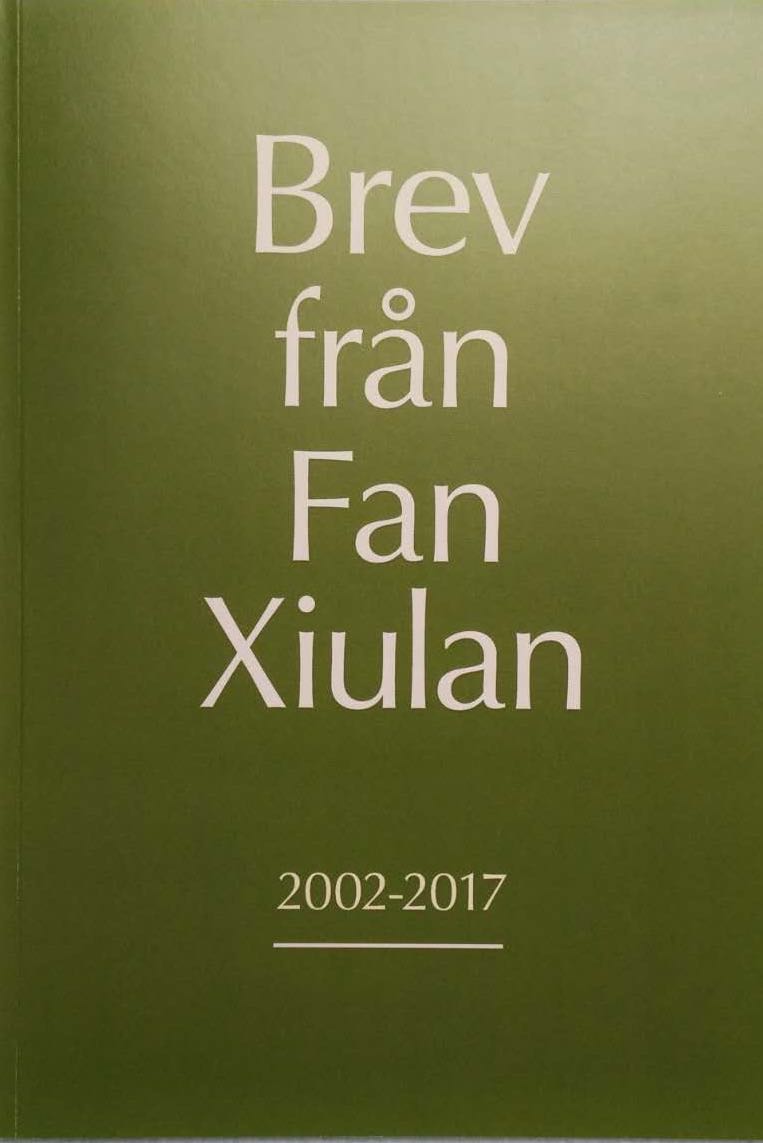 Fan Xiulan's new book is now available buy
On the occasion of the Biyun method 25th anniversary in Sweden has produced a book called "Letters from Fan Xiulan 2002 – 2017".
It is a compilation made by Marianne Oftedal the majority of Fan Xiulan's letter published in the member magazine Dragon Blade the last fifteen years. The book is filled with love, wisdom and wise thoughts to brighten your life and that you need to hear and be reminded especially when life is tough.
The book contains eight eight p.m. letters and their contents have an incredible range. They deal with topics that you should train with the same feeling as when you meet your sweetheart, or the love of the heart, that nature is the greatest physician, of world consciousness or that gratitude is the key to vitality.
This book has a place on my bedside table. What fascinates me is how multifaceted Fan Xiulan is and how she has carefully want to help their students only to good health through exercise and then to the deeper spiritual insights.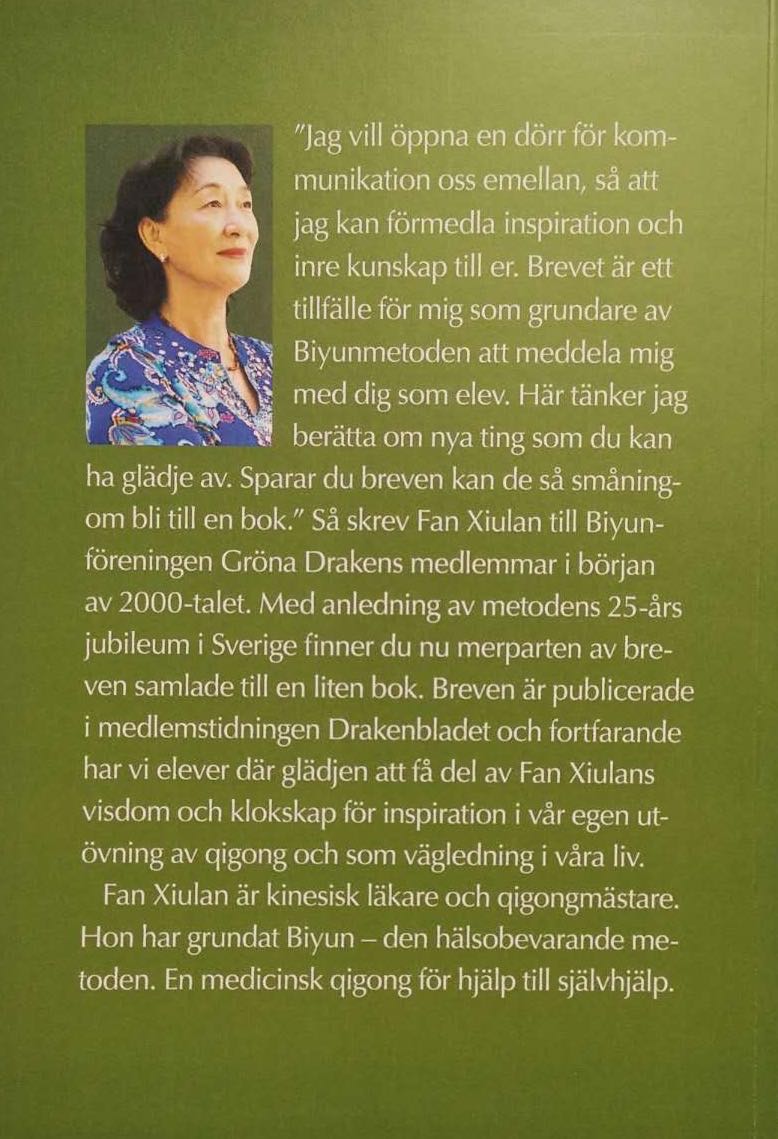 No matter where you are in life, there are letters in the book of wisdom which is brilliant and exactly what you need to hear and read now. Thanks to Fan Xiulan's wisdom, we can better understand why things happen in our lives, and above all to realize that we all have inside taxes that allow us to make new choices and thus let life take another, more positive direction.
I would heartily recommend Fan Xiulan book and I'm in the depths of my heart, grateful that she chose to settle in Sweden and share with us northerners of his love, wisdom and truth.

Maud Simmingskiöld
Instructor in the Pacific Methods