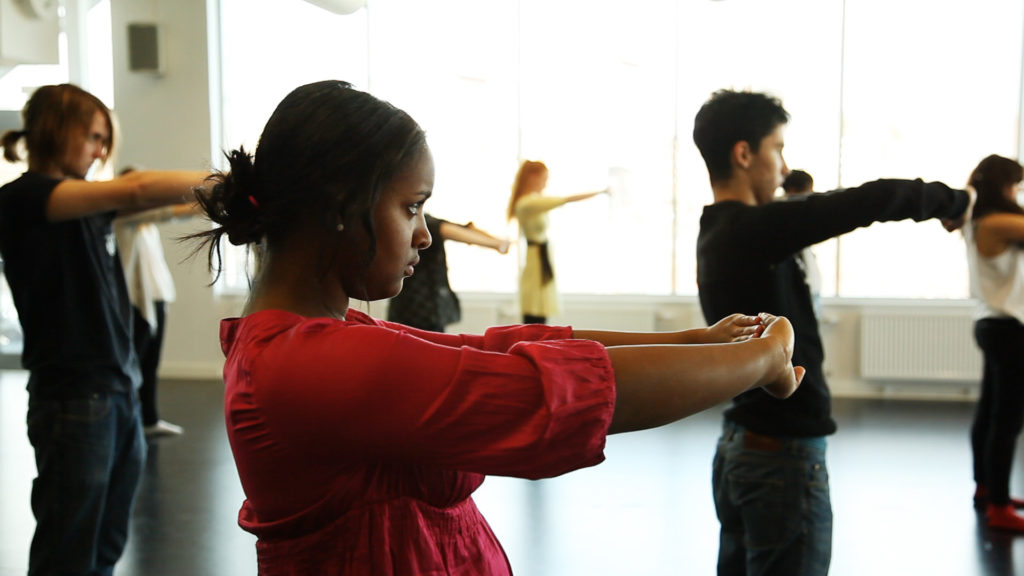 Everyone wants a harmonious inner and good physical health. Especially now during this pandemic time, we are exposed to a lot of mental stress, fears and sorrows. It can disrupt your daily life, and it becomes increasingly important to alleviate and treat mental and physical imbalances that occur the longer it continues.
Are you looking for a method to find your true self, have your health in your own hands and increase your intuitive capacity? Biyuna Academy recommends that you learn to practice the "Peace Power Method"! The method based on Chinese Medicine can create peace of mind and joy to heal mental and physical imbalances! Among other things with an undulating exercise with the spine that strengthens the spinal cord in a natural and gentle way. Use your focus and the soft exercises to awaken the source of the body's own deep self-healing ability and quickly improve the defense force! Use Peace Power to open a new starting point for life!
Professor Krishnan Chakravarthy of the University of San Diego University of Medicine has conducted interesting research on spinal cord stimulation to counteract pain in Parkinson's patients.
https://health.ucsd.edu/news/releases/Pages/2020-09-28-spinal-cord-stimulation-reduces-pain-and-motor-symptoms-in-parkinsons-disease-patients.aspx
Early tests show that stimulation of the spinal cord with electronic impulses reduces pain and increases patient mobility. Even in those patients who have previously received similar stimuli treatment on the brain without any positive results.
The professor thinks that it is a very interesting area to explore as it is so much easier to stimulate the spinal cord against doing it on the brain..
The Peace Power Method has already become widespread around the world with practitioners in the United States, Brazil, Thailand, Sweden, Norway and Denmark. Practitioners have received good results on many different health conditions and they especially appreciate the spinal waves. Peace Power is an excellent choice for various stubborn chronic diseases, to strengthen the immune system and promote the body so it becomes more youthful.
Waving the spine gently does a lot for health as there are a lot of stimuli on the nervous system that can be balanced and relax. This counteracts stress and balances hormones. The various vertebrae of the spine are functionally connected to all the internal organs, so you can have an effect on the whole body through this simple relaxation movement.
The best thing about medical qigong is that you can start practicing before you feel any symptoms. It is a balanced exercise that counteracts ill health. But if imbalance has occurred, qigong is also a way to relieve symptoms and get to the root of the imbalance..
Help for self-help against, among other things
Fatigue
Difficulty sleeping
Fear
Depression
Anxiety
Muscle and joint pain
PMS
Menopausal symptoms
Impotence
Welcome to learn Peace Power in November! It is also the first step to becoming a leader in this method.
Peace Power basic course consists of 4 Thursday evenings at 18-20:30. 5:e, 12:e, 19:e and 26:e november. You can be on site at the Biyuna Academy's health center in Solna, or online via Zoom meeting. You also get music with guidance that is included in the course price 1500 SEK. After the course, you can practice the method on your own daily and benefit from all the good health effects!
Previous knowledge: No.

Time: Thursdays 5, 12, 19, 26 November kl 18-20.30

Place: Biyun Academy, Stockholm, Johan Enberg way 20, 171 61 Solna or online.

Taken: 1 500 kr. half price at repetition.
For participation via the internet: Register by paying for the course via this link and send an email (from the same email that you enter when paying) till info@biyun.se with your name, address and telephone number.
read here for general information about our online courses.